Category : Web Hosting
Posted on :

Feb 01, 2013

Views :

1,309

By :

Xavier N.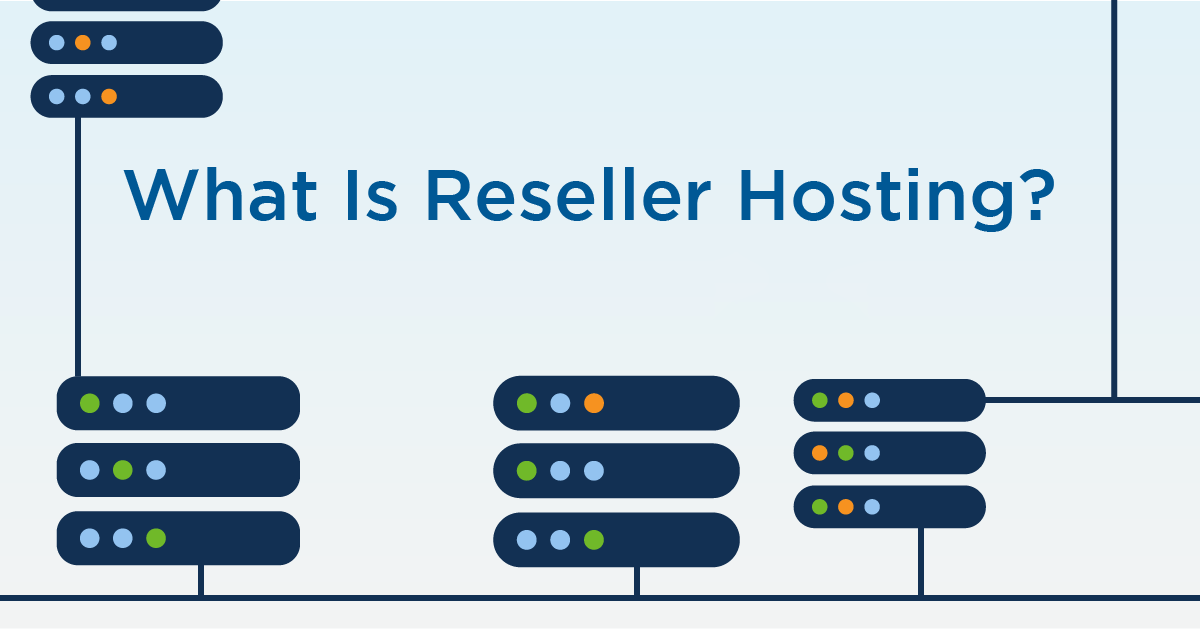 Reseller web hosting is a type of web hosting that consists of an arrangement between a web hosting company and a client that purchases a portion of their services at a wholesale price and is then able to resell the bandwidth and server space. There are two methods which this can be accomplished, one would be to purchase a dedicated server plan and then set it up to resell the services, or you could also purchase a ready-made plan which normally consists of a large shared hosting plan that is specifically designed to make reselling of the services easy.
Web hosting is a very profitable market to get into and the good news is that it does not require the reseller to have extensive technical knowledge of web hosting, however good business sense would be a good quality to hold. Technical knowledge isn't necessary because the web hosting company will do most major tasks such as maintaining the servers, dealing with downtime issues, upgrades, changing out hardware, etc. for the reseller.
The downside in all of this is that the web hosting industry is a very crowded and competitive market place which means you will need to have a large advertising budget. Having a large advertising budget will help to get the word out about your services and help you to be found over-top of some of the larger hosting companies. Even when you start making money most of it will have to be pumped back into your advertising to keep your endeavor growing.
Typically web hosting resellers are web developers, system integrators, or web design firms or some other type of online services-oriented business. Reseller hosting allows them to offer the services as an add-on to their already established business. However many other also resell web hosting, entrepreneurs are especially attracted to reseller hosting because it's a great and inexpensive way to start a business with very little overhead.
Many hosting companies offer reseller hosting plans, and others that offer dedicated hosting plans will allowing reselling of their services. They also allow you to modify many parts of the plan from pricing to the amount of disk space and bandwidth, this allows resellers the ability to re-brand the services as their own. Everything that happens can easily be monitored via the web in a control panel.
Affiliate Reseller
This is another form of web hosting that allows you to participate on an affiliate level. In this case the reseller acts as an advertising agent for the hosting company. The customers will actually purchase the services directly from the web hosting company, with the reseller receiving a commission for their efforts.
Marketing Reseller
This type of reseller hosting also involves the reseller acting as the advertising agent only with this type the reseller will also sell the initial service plan. The customers will actually purchase the plan from the reseller, but after-wards they will deal with the hosting company for all follow-ups, technical issues and/or complaints.
Portioning Reseller
This is the final type of reseller web hosting which involves the reseller purchasing a large chunk of bandwidth and storage space, and then breaking it up into smaller portions and selling it to consumers branded as their own. Customers will also contact the reseller for any and all issues they may have.
As you can see there are many different reseller options available within the web hosting industry. Since the web hosting industry generates tremendous profits, this type of hosting will allow resellers to get a small piece of the action without having to invest a lot of capital upfront. Making this a great way to start a profitable business with low over head.
Subscribe Now
10,000 successful online businessmen like to have our content directly delivered to their inbox. Subscribe to our newsletter!
Archive Calendar
Sat
Sun
Mon
Tue
Wed
Thu
Fri

1

2

3

4

5

6

7

8

9

10

11

12

13

14

15

16

17

18

19

20

21

22

23

24

25

26

27

28

29

30

31