Category : Web Hosting
Posted on :

Nov 04, 2014

Views :

1,446

By :

Hagen V.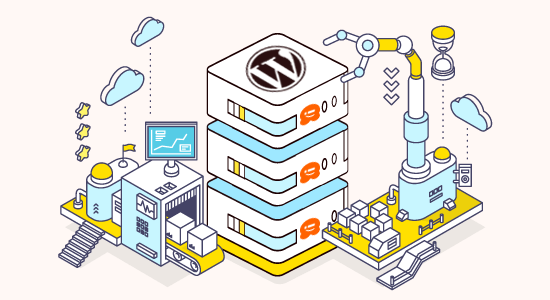 Using a WordPress Hosting Provider
WordPress is an extremely popular platform for publishing on the Internet. It has been employed by large companies to report on global events and hobbyists to inform the family about the cat having babies. WordPress offers a range of benefits to casual and professional users alike, and there are many WordPress hosting companies that can help you get started right away.
Why WordPress?
The WordPress platform allows anyone to start blogging or publishing a website even without any significant background in web design. Most WordPress hosting providers offer a one-click installation of the necessary software so you can start creating and publishing content right away.
WordPress makes it easy to design and add content to your blog. There are thousands of free templates available to help create the look you want. This is one of the features that make WordPress so accessible to the general public. The layout and design elements are completely separate from the content, which means that once the design is set, any of the authors on the blog can start writing and not have to deal with all the design issues.
Finally, one of the best reasons to use WordPress is that it is open source software. To put it another way, it's free. The software is open to the public to download and develop, and as the WordPress community continues to grow, more and more developments will keep appearing and new plug-ins and themes will become available. And it will all still be free.
WordPress Hosting Requirements
There are a couple ways to get a WordPress blog started. One is to register for a free online blog hosted by WordPress.com. This is completely free, but there are a couple of drawbacks to it. The first is that you will have fewer customization options because the blog must conform to their web hosting requirements, and the second is that the website address will not be your own. Instead it will be formatted as: "yourcompany.wordpress.com," which can create a very unprofessional image. That's not such a big deal for a personal blog, but it could really hurt a business.
Downloading and installing the software on your own WordPress hosting server, then, can offer you all the customization options you want and the ability to have it on your own domain. This option will, of course, incur some web hosting costs, but those are usually very affordable. When you start looking at your hosting options, though, there are some requirements that you should examine before settling on a company.
You need to make sure that the provider has enough bandwidth and storage space to accommodate your needs. You never know when your blog might hit it big, and the server will need to be able to cope with ever-increasing traffic. Be sure to look at the company's history as well. What is their record when it comes to uptime vs. downtime? What do current and previous clients say about their service? Do they offer auto installation of upgrades and features? Finally, make sure that the provider has the proper software required for WordPress hosting – PHP, MySQL, and Apache server. When all these elements come together you can make your WordPress blog everything you want it to be.
Subscribe Now
10,000 successful online businessmen like to have our content directly delivered to their inbox. Subscribe to our newsletter!
Archive Calendar
Sat
Sun
Mon
Tue
Wed
Thu
Fri

1

2

3

4

5

6

7

8

9

10

11

12

13

14

15

16

17

18

19

20

21

22

23

24

25

26

27

28