Category : WordPress
Posted on :

Dec 03, 2018

Views :

2,751

By :

Hagen V.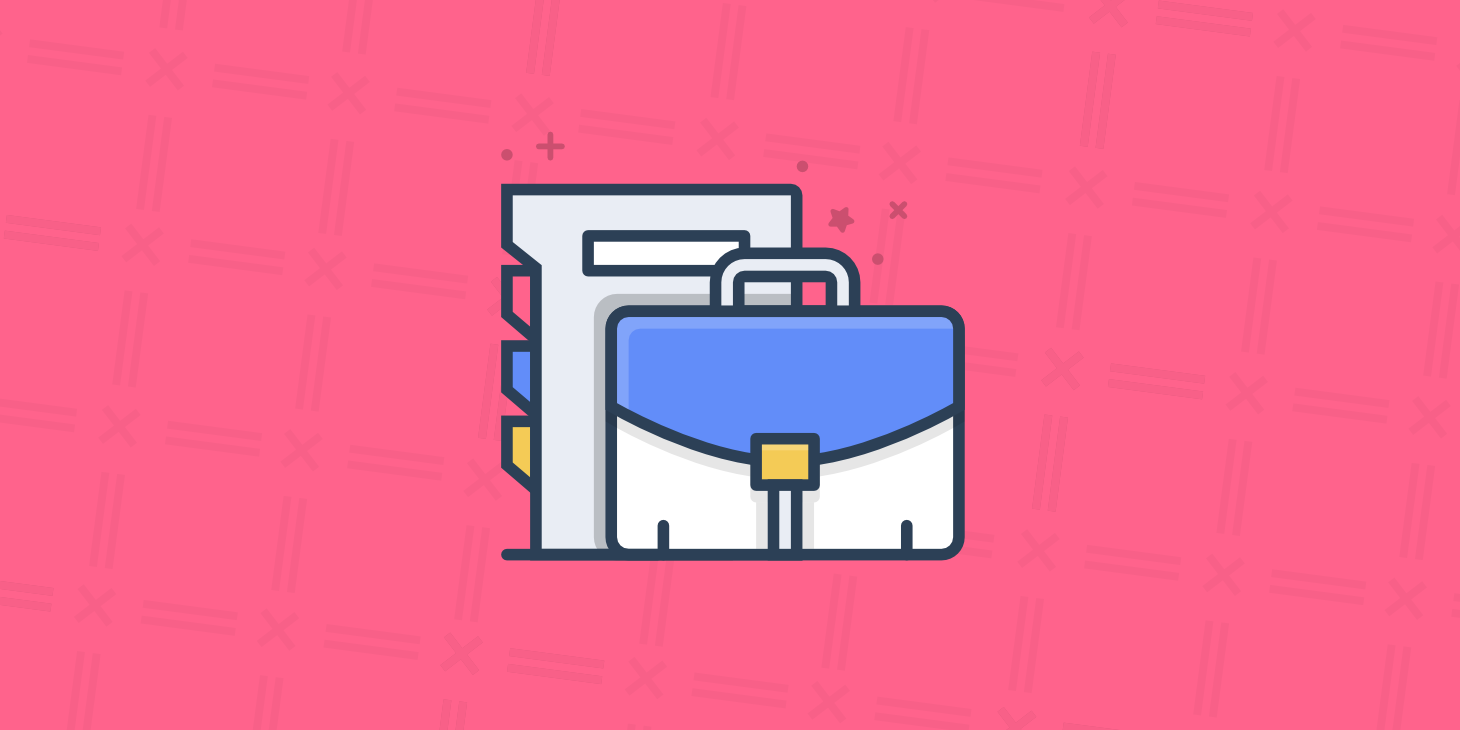 Project management involves planning, organization, and discipline to follow procedures and policies to ensure tasks meet their deadlines and stay within budget. This usually involves working with multiple members on a team to achieve pre-determined goals and objectives. Quality control checks by a project manager might also be involved to make sure things are up to a certain standard. WordPress has some creative solutions for managing your projects right within your dashboard. We have gathered up the top six WordPress project management plugins which can help you stay organized and on task.
Best WordPress Project Management Plugins in 2019
WP Project Manager
CQPIM WordPress Project Management
Project Manager by UpStream
Kanban Boards for WordPress
Project Panorama
Smarty Pants Client Project & Document Manager
Note: These are listed in no particular order.
1. WP Project Manager
Let's start with the free WP Project Manager plugin, developed by the guys over at weDevs. These guys have been in business since 2008 and have a large team that actively maintain their plugins. For managing projects within your WordPress system, WP Project Manager allows you to move your management functions in-house as opposed to having to log in to an external site multiple times a day.

Here are some of the features of the free version:
Easily add projects to manage from inside WordPress
Collaborate with team members based on their user levels
Get an overview of your project list with a calendar function
You control user roles, assigning managers, co-workers, and clients
Assign creators and limit project visibility
See current project statuses
Track milestones
Archive completed projects
See all files associated with a single project in one place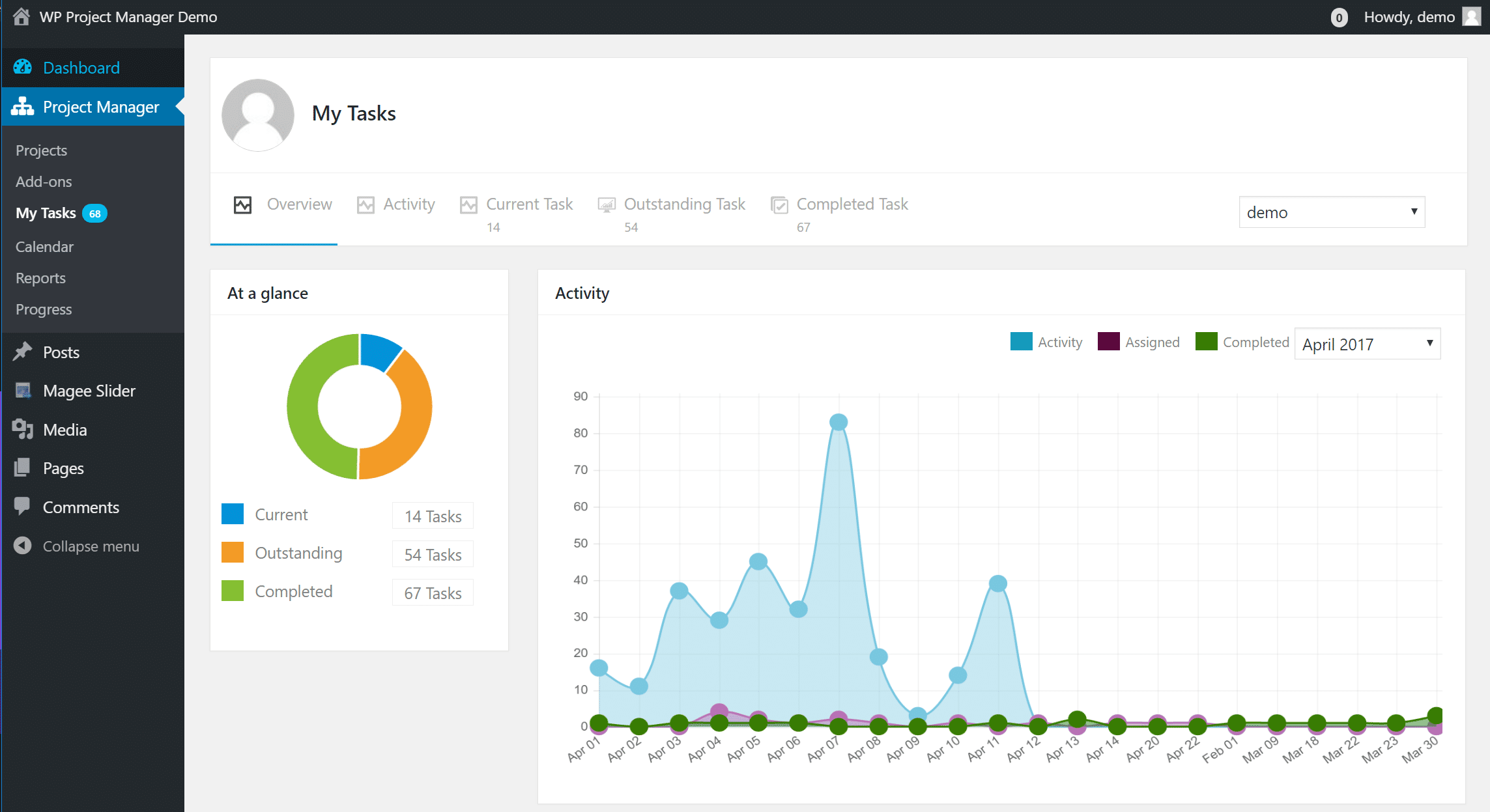 WP Project Manager has a premium version, starting at $59/year for a single license, which includes additional features such as unlimited users and projects, a front-end feature, as well as priority support. They also have premium add-ons available which you can use to extend it even further, such as Gantt charts, time tracking, invoices, and subtasks.
2. CQPIM WordPress Project Management
CQPIM is a premium full-feature project management plugin for WordPress, available only on CodeCanyon for $38. It was originally designed by an in-house web agency to fulfill their client's needs and eventually decided to launch it full time based on feedback and lack of WordPress project management plugins on the market.

This plugin was designed for everyone from small freelancers to big agencies, to help organize their work and tasks without having to leave WordPress. It has an extensive feature set, some of which include the following:
Powerful settings, control panel, and workflow control
Separate client dashboard from which they can add their own team members
Dashboard alerts for quotes, projects, invoices, support tickets, etc.
Timelines, milestones/tasks, and files
Quotes and estimates section with lots of features
Project templates with task management and task progress bars
Support ticket feature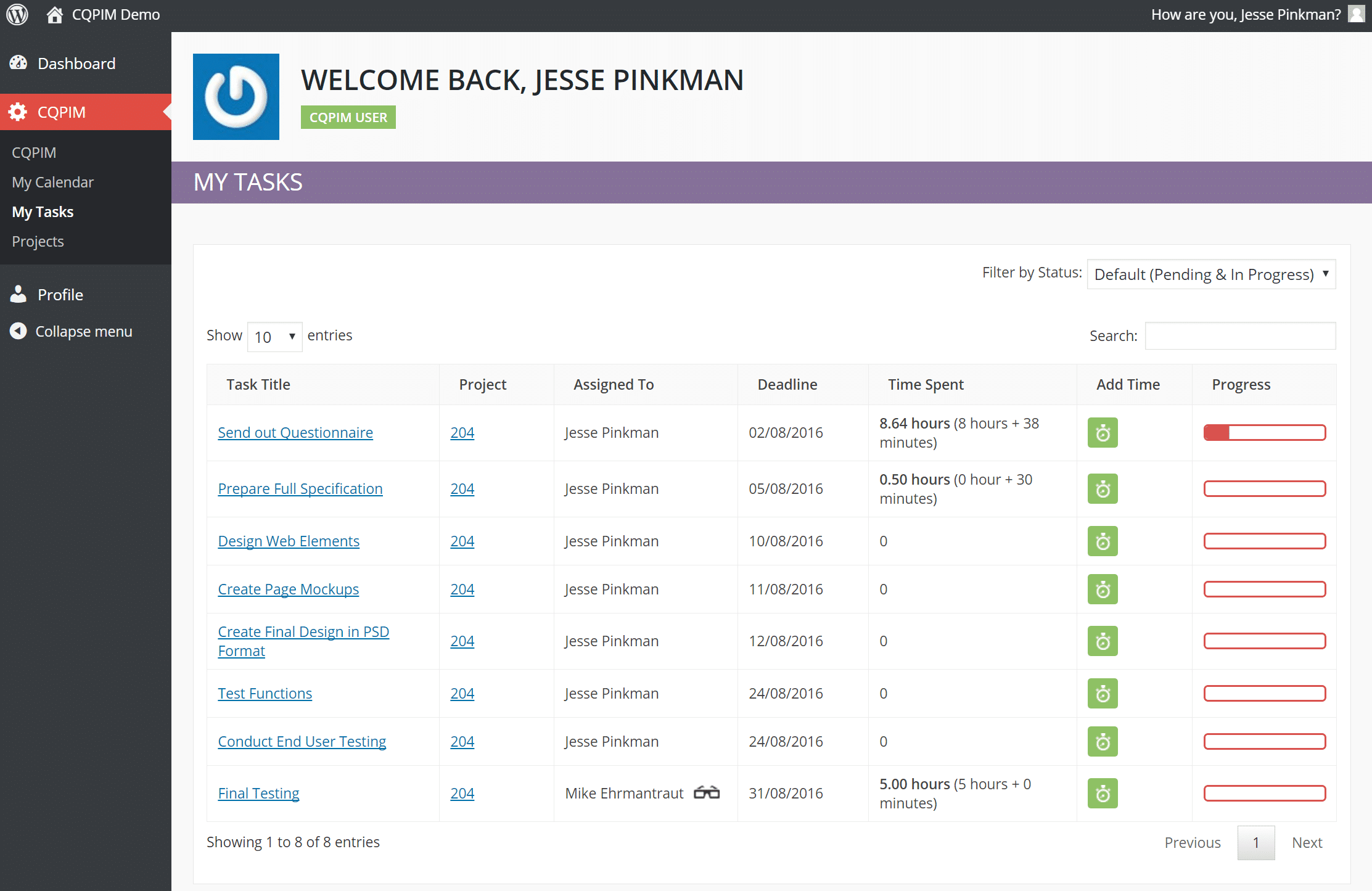 There is much more to this plugin, too many features to list! It currently has over 1,000 sales with a 4.5 out of 5-star rating.
3. Project Manager by UpStream
UpStream is a free project management plugin that allows you to easily manage any type of project, right from within your WordPress website. Your clients can track the progress of their project via the front-end project view.
Some of UpStream's features include:
Milestones and tasks (which can be linked)
Upload files and documents
Bug tracking
Automatic progress tracking
Discussion threads
Client users with contact details and custom fields
Built-in roles for managers and users (no need for an additional plugin)
Customizable front-end templates
Developer friendly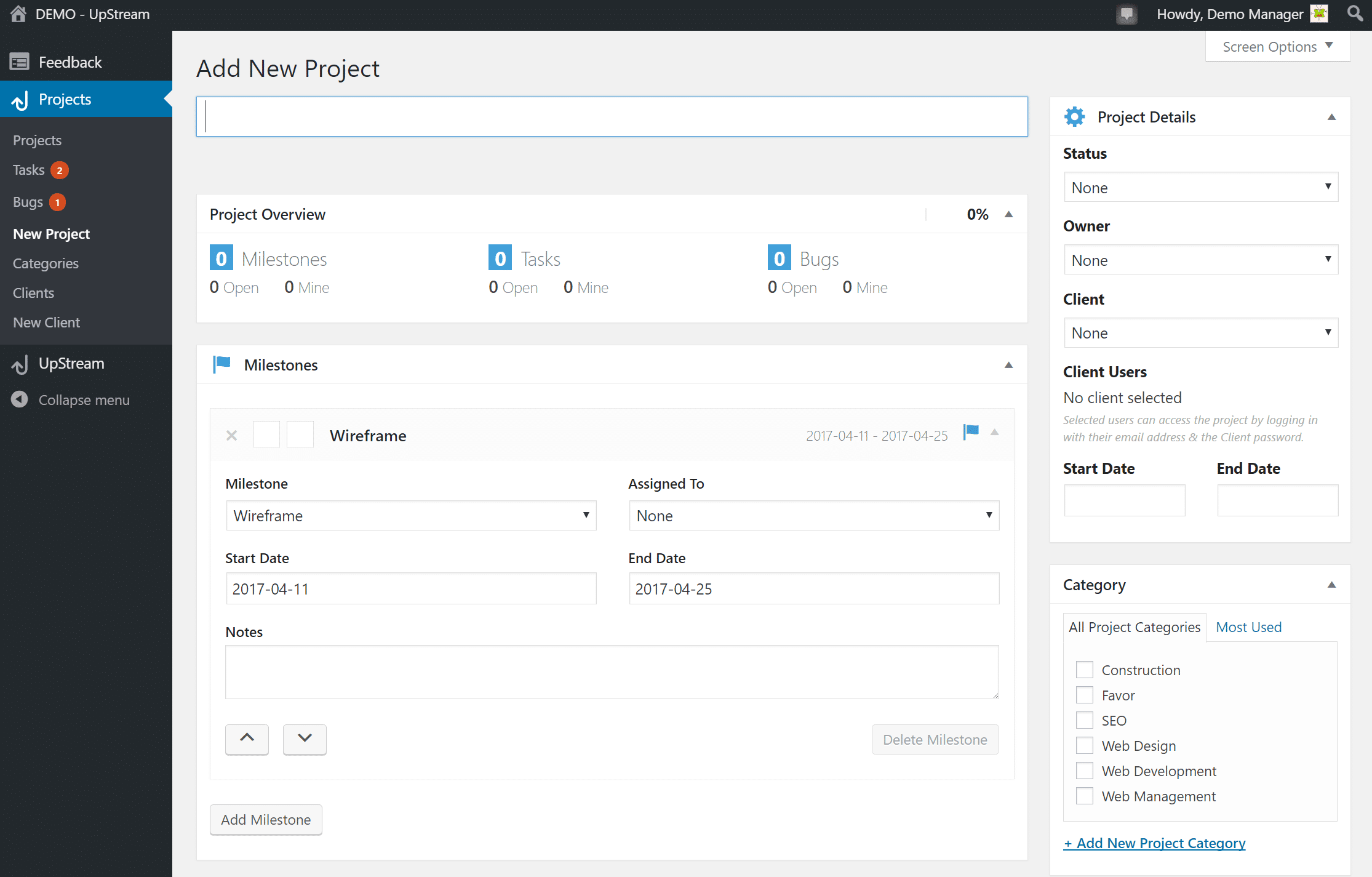 They also have premium extensions which allow you to add front-end editing capabilities as well as project timelines. The plugin even got a big thumbs up from Steve Burge, founder of OSTraining.
4. Kanban Boards for WordPress
Kanban boards are best known for agile project management and has a very similar feel to Trello. You can use it to track sales, editorial calendars, and more. It has a lot of integrations with popular WordPress plugins such as Gravity Forms and Ninja Forms.

Some of Kanban's features include:
Multi-site support
Tasks can be assigned to team members
Ability to group tasks by projects
Optimized for mobile
User permission management
Multi-language support
"Edit in place," just like Trello
Custom views for bookmarking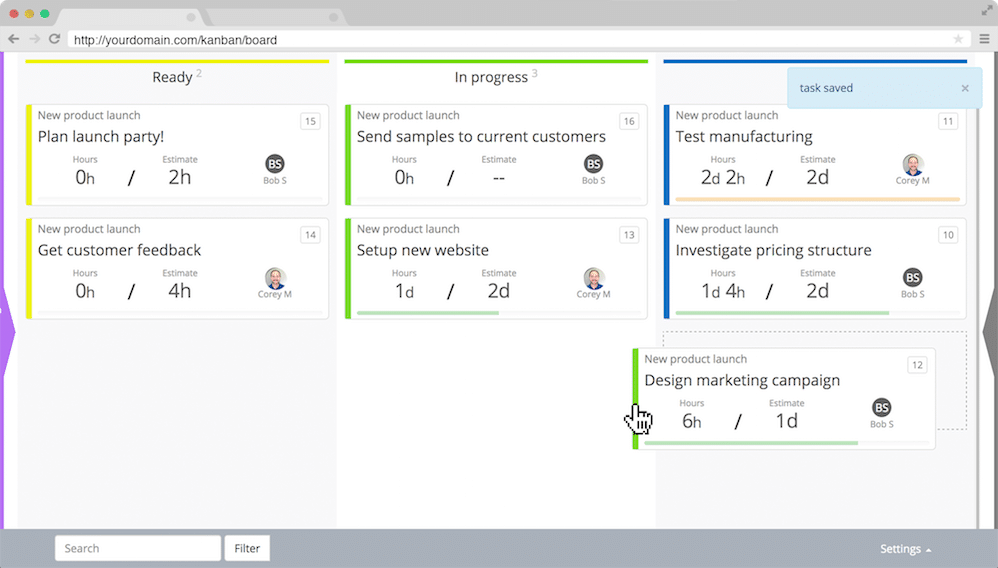 They also have premium add-ons available which allow you to extend its functionality by enabling multiple boards, advanced user management, task comments, task colors, task attachments, and even notifications.
5. Project Panorama
Project Panorama is a WordPress project management and communication plugin designed to keep your clients and team in the loop. One of the most outstanding features of the plugin is visualization: the overall look of the projects makes your tasks easily trackable and evident, the beautiful and simple charts showing the progress will help you follow up on your deadlines.

Some of Project Panorama's features including the following:
Assign start and finish dates
Embed projects into your WordPress theme
You can add milestones to all of your projects and set milestone frequency, as well as assign a title and description to each milestone. These data will be displayed in a simple but spectacular chart so you can easily keep on track of your business.
To fine-tune the categorization of your projects, you can define custom project types yourself, so you'll be able to filter out your closed projects for example if necessary.
Discuss your projects with pertinent parties
When you already have a huge list of projects and want to create a new one, Project Panorama will lend you a helping hand in making the steps easier. With its cloning tool, you can easily copy an existing project. Just go to "All Projects" and hover over the one you'd like to copy. Click on "Clone", and a new draft project will appear. It's a lot faster to only change some details than starting the whole project creating process from zero.
The dashboard for the plugin looks beautiful!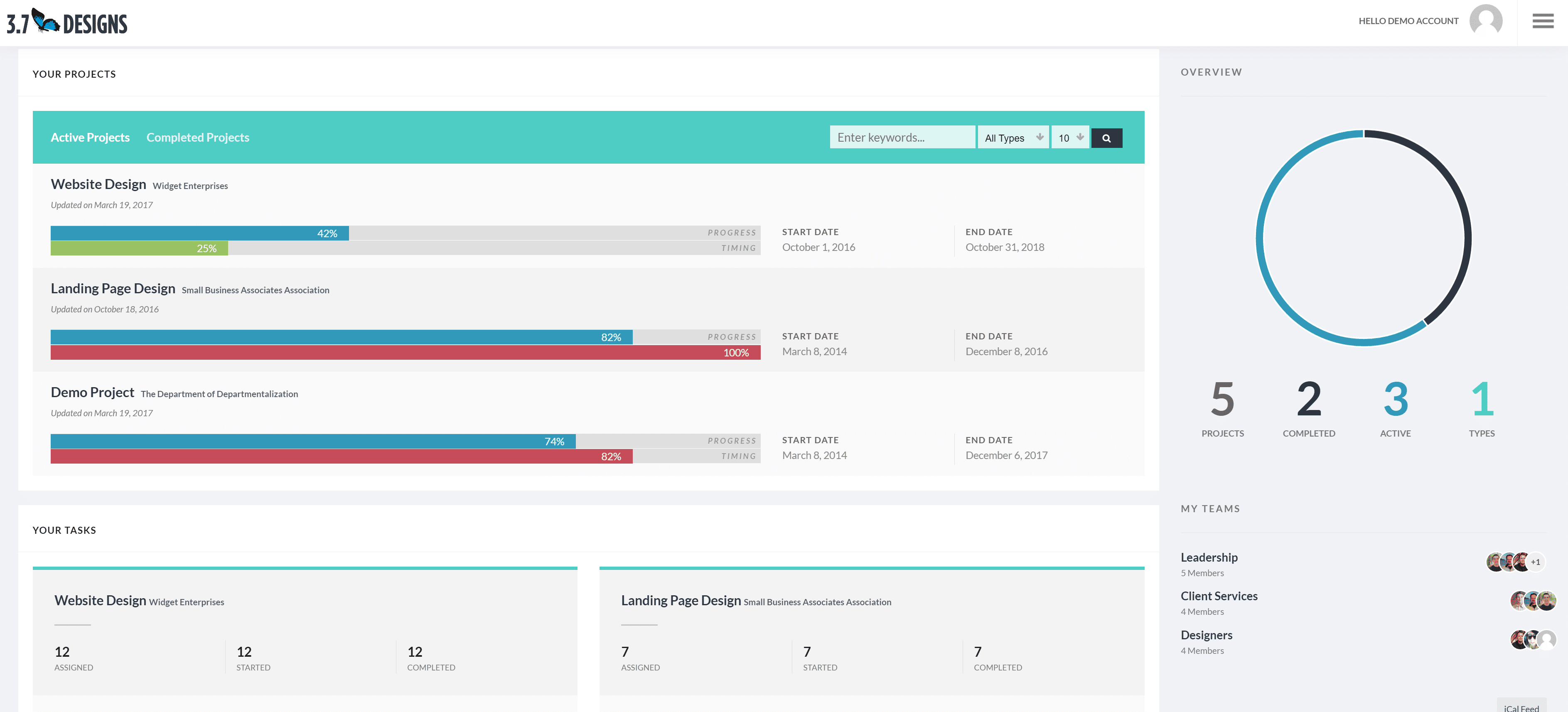 They also have an extensive premium version available which allows you to assign phases, upload and store documents, protect projects with passwords, and set security protocols.  For businesses who are working with clients and aim is to involve them in the projects or just showcase the progress for them in an elegant way, we'd recommend getting the premium version.
6. Smarty Pants Client Project & Document Manager
Smarty Pants is a robust WordPress project management plugin with many great features. Developers divide the features into administrator features and client features then pile premium features on top of those.
As an administrator, you have complete control over user access. You can upload files to each client and project page and get an overview of the last 50 client uploads. You can also add staff, suppliers, vendors, subcontractors, and partners. Users at all levels can create projects according to your permission parameters. Clients can upload multiple files, delete files, and search for files by name. They also have the ability to rename files.
They also have a premium version available which features:
Tag search
Category management
Custom notifications
File auto delete
Build your own form fields
Advanced shortcodes
User-created groups
Thumbnail views
Prices range from $75 to $575 for lifetime support, but you can also get a 30-day free trial.
Bonus Tips
There are a lot of great project management and task management tools outside of WordPress. Drag is a cool example of one that organizes your Gmail into task lists, just like Trello. People spend over 6.3 hours per day in their email, so it makes sense to have your task management in the same spot.
Summary
From basic free plugins to frameworks extendable by premium add-ons, you can use WordPress to manage all of your projects, clients, vendors, and suppliers. The best project management plugins are easily integrated into any theme or environment. You never have to leave your WordPress dashboard! If you want to share your experience using any of these WordPress project management plugins, please feel free to do so in the comments section below.
Subscribe Now
10,000 successful online businessmen like to have our content directly delivered to their inbox. Subscribe to our newsletter!
Archive Calendar
Sat
Sun
Mon
Tue
Wed
Thu
Fri

1

2

3

4

5

6

7

8

9

10

11

12

13

14

15

16

17

18

19

20

21

22

23

24

25

26

27

28

29

30