Category : WordPress
Posted on :

May 24, 2019

Views :

4,487

By :

Tadashi P.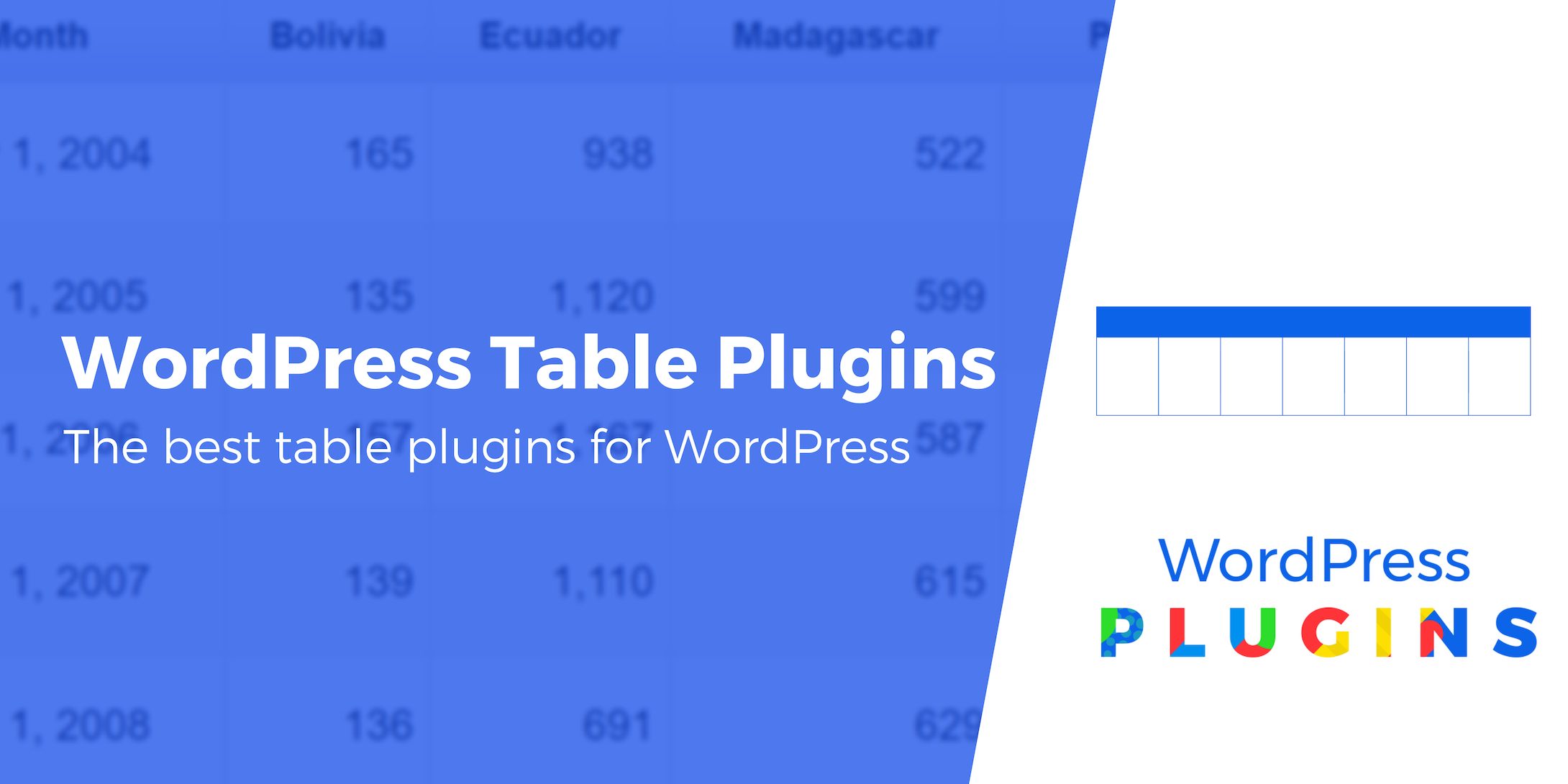 Let's say you run a movie review blog and you'd like to present an organized list of the most recent weekend box office returns. How do you go about doing that on your WordPress blog? Now, think about managing a company that sells software. Wouldn't it be nice to have a comparison table to show why your software is better than the competition?
From pricing tables to data comparisons, clean tables aren't exactly the easiest to format in WordPress–especially if you have no experience with HTML. That's why it's essential to look for one of the best WordPress table plugins to do all the work for you.
Essentially, the goal is to have an Excel-like spreadsheet in your WordPress dashboard that allows you to import data or manually type it in. Then, the plugin would present that data in a nicely formatted table with support for media elements, links, and standard text formats.
Subscribe Now
10,000 successful online businessmen like to have our content directly delivered to their inbox. Subscribe to our newsletter!
Archive Calendar
Sat
Sun
Mon
Tue
Wed
Thu
Fri

1

2

3

4

5

6

7

8

9

10

11

12

13

14

15

16

17

18

19

20

21

22

23

24

25

26

27

28

29

30