Category : WordPress
Posted on :

Sep 02, 2018

Views :

1,702

By :

Xavier N.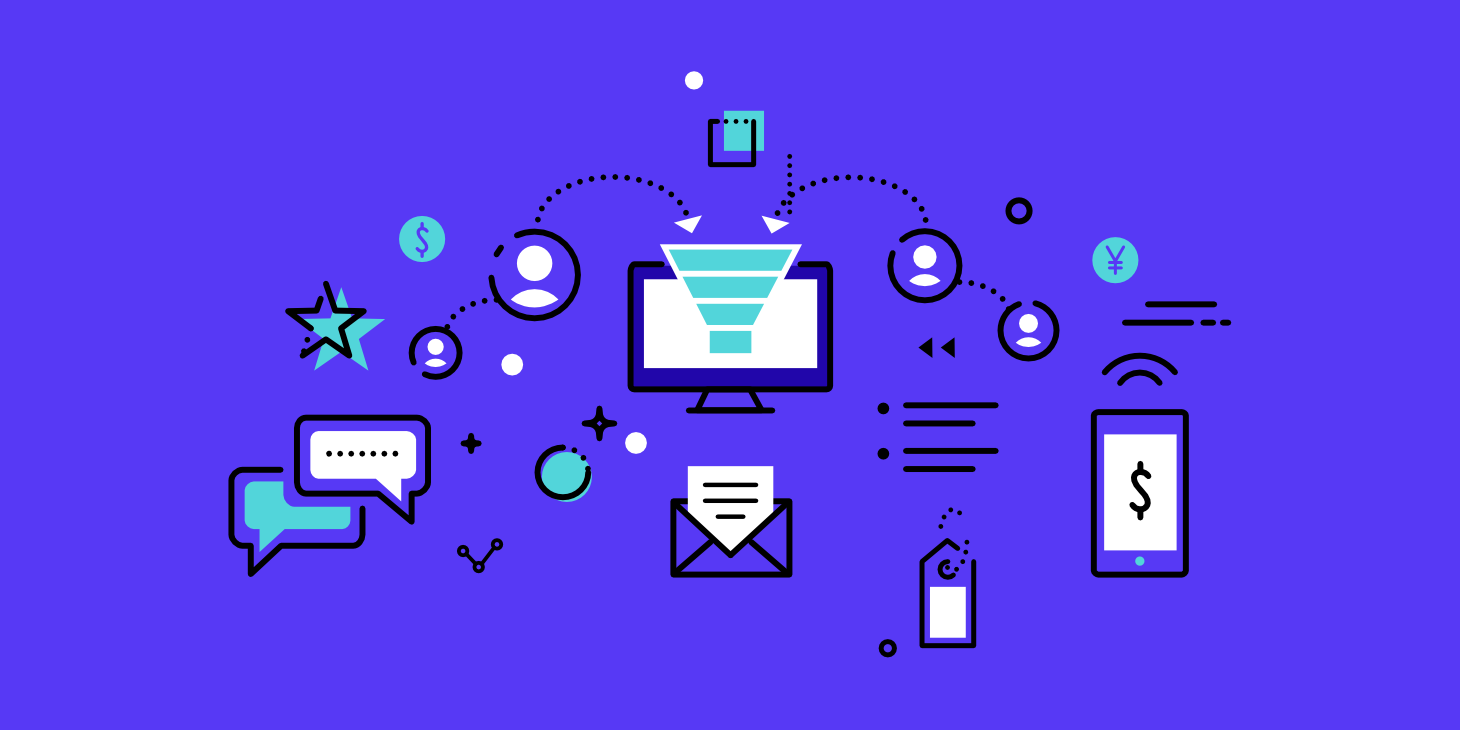 In business, lead generation often means the difference between success and absolute failure. When you start an online store, blog, small business or agency, those people who come to your site aren't going to stick around forever. Therefore, it's essential to have some sort of system to either keep them around longer or prompt them to come back (and hopefully buy something). The best way to go about doing this is with one of the best WordPress lead generation plugins.
Some of these plugins are simple enough to install within two minutes. They're meant for people who don't want to mess with code but still crave stunning email optin forms. Some of the other WordPress lead generation plugins are built like suites, with social media sharing, email marketing, optins, and many other tools included.
Lead generation is a cluttered market, so we want to help you find the best solution for your organization.
Our Shortlist of the Best WordPress Lead Generation Plugins in 2019
Bloom
OptinMonster
MailOptin
Holler Box
Elementor Popup Builder
Icegram
Popup Domination
GetSiteControl
SumoMe
Hustle
Thrive Leads
1. Bloom
If this were a beauty contest, Bloom would win the prize. It's a plugin from Elegant Themes that you can get by signing up for the Elegant Themes membership program. That might get you thinking that it's going to be expensive, but that's not the case. In fact, an Elegant Themes membership costs only $89 per year, and it provides access to all themes and plugins, including Bloom. Therefore, you're pretty much getting every possible element you need to design your website for $89 per year. There's also a lifetime access option for a one-time fee of $249.
In terms of the Bloom plugin, it's essentially a large variety of gorgeous optin forms. These can be placed anywhere on your site, from sidebars to inline blog areas. Even a quick glance at the template library shows something for everyone. You can start with different colors, styles, fields, and topics. Some of them look great for certain industries, while others turn out well for niche tasks like webinars.
Best Features from this WordPress Lead Generation Plugin
The designs are both plentiful and the best-looking on the market.
You only have to pay for the $89 per year Elegant Themes membership to gain access to the Bloom plugin and everything else Elegant Themes has to offer.
Bloom has six different optin form display types, including an automatic optin popup, fly-ins, below content optin forms, widget area optin forms, and an unlock content optin.
Several triggers are available, where you can set something like a timed delay or wait for the customer to scroll to the bottom before revealing the optin form.
Bloom offers 16 email marketing integrations, which is more than we can say for some of the competition on this list. Some of them include AWeber, MailChimp, and Campaign Monitor. Overall, it looks like the majority of reputable providers are supported.
2. OptinMonster
As a standalone service for generating leads and growing your email list, you can't beat the pricing, flexibility, and beauty of OptinMonster. I'm a huge fan of finding WordPress themes that include email subscription forms, but more often than not you already have a theme installed, or you're working on multiple client sites, where you need a universal optin form creator for all of them. That's where OptinMonster comes into play. To start, there aren't any free plans from OptinMonster. But that makes sense considering the reasonable pricing and the excellent feature set.
The Basic plan goes for $9 per month, and that gets you unlimited optin forms, A/B split testing, page level targeting, and more. The Plus plan is listed at $19 per month and that provides a floating bar, sidebar forms, and some content locking. Finally, the Pro plan goes for $29 per month, with support for exit-intent technology, referral detection, and fullscreen takeovers. Considering you're likely to drastically improve your conversions with OptinMonster, even the $29 per month plan seems reasonable.

What's more is that the optin forms are universal, easy to use, and beautiful. A blogger could use them on all of her blog posts, while an agency could supply all clients with this WordPress lead generation plugin. I also like it for eCommerce websites, since you can add it to your checkout, blog posts, or homepage, leading to more conversions and returning customers.
When you look at the templates and dashboard from OptinMonster, you start to understand that it requires no prior coding knowledge whatsoever. You would start looking for a suitable optin form in the library, then customize it for your own company in the drag and drop builder. You can even make Yes/No forms, mobile-friendly popups, and effects to grab attention as people land on your website.
Best Features from this WordPress Lead Generation Plugin
The OptinMonster lead generation forms start at $9 per month, which is a steal for all of the features included.
It has a geo-location targeting option for personalizing campaigns based on where your visitors are located. This is bound to improve conversions and deliver better content to your users.
OptinMonster includes exit-intent technology, which detects the movement of your user's mouse. If it seems like they might be leaving your site soon you can automatically reveal a popup box and give them a coupon or ask them to stay.
The plugin has 2-step optins, which are known to increase conversions over alternative methods.
The drag and drop builder means that advanced developers don't have to work too hard and the beginners can still make professional optin forms.
OptinMonster has a wide range of optin campaigns, from inline forms to lightbox popups, and fullscreen welcome mats to floating bars.
You can play around with targeted campaigns and campaign triggers for the ultimate marketing efficiency.
Some of the integrations work well for a fluid workflow, like with Salesforce, Drip, Shopify, and WordPress.
3. MailOptin
The MailOptin plugin offers call to actions, email optin forms, a WordPress popup, and a newsletter feature. It's a solid WordPress lead generation plugin, with customer acquisition and marketing wrapped into one package. One of the reasons I like this option so much is because it's made to integrate with the Elementor drag and drop page builder. Therefore, you can create a form or something similar with Elementor and combine that with MailOptin.
As with many of the WordPress lead generation plugins on this list, MailOptin has both free and premium versions. The free one provides lead generation and newsletter options, while the premium package has everything from event-triggered newsletters to A/B testing. The Standard package starts at $69 per year and that gets you a large set of features (such as site optin triggers, page targeting, and notification bars). The Pro plan sells for $169 per year and has items like advanced analytics, returning visitor detection, and a conversion backup. There's also an Agency version for $269 per year.
Best Features from this WordPress Lead Generation Plugin
MailOptin delivers a free email optin plugin with the option to upgrade to an affordable yearly rate.
The optin forms are managed and edited in the WordPress Editor, and they all look simple and to the point.
The plugin offers exit-intent popups and slide-ins that trigger during certain times.
The Lead Bank tool stores leads along with essential data like the time of conversion and where the conversion occurred. In short, it gives you far more information than a regular lead generator.
4. Holler Box
If you're looking for a simple, inexpensive way to generate leads and get more emails into your list, Holler Box is the way to go. It's not only simple in terms of getting launched on your website, but it's intuitive enough for all experience levels to take advantage of it. To start, quite a few features are offered for free, allowing you to test out the Holler Box plugin and see if it's right for you. Who knows? You might only need to use the free version, or maybe you'll find out that the Pro Version is better for your situation.
The free package supports unlimited popups, exit-intent popups, time delays, and scroll triggers. Some of the integrations are quite powerful, including Paid Memberships Pro and MemberPress. You can also incorporate eCommerce Buy buttons to convince folks to purchase directly from one of your optin forms. Other than that, the free version integrates with most of the top email marketing programs like MailChimp and Active Campaign.

Once you get into the Pro version of Holler Box you'll gain access to content upgrades and what the developers call FOMO (fear of missing out) optins. These are unique to Holler Box since you're able to tell a user that someone else (maybe a friend) just bought something, so they shouldn't miss out. In addition, the Pro version offers a header banner, advanced targeting filters, and more popup designs. If you'd like to get all of the free features along with the FOMO popups, that'll cost you $79 per year. This also includes one year of premium support and the ability to insert the boxes on five sites. For $99 per year, they throw in all pro features, all future pro add-ons, and support for 25 sites.
Best Features from this WordPress Lead Generation Plugin
It's made in California by some excellent developers. They offer top-notch customer support, reasonable pricing, and of course, the free plugin to get a taste of what to expect.
The free version of the plugin is packed with goodies, including conversion rate analytics, the eCommerce Buy buttons, and exit-intent popups.
The FOMO popups are some of the more unique lead generation tools you can find. This is important for eCommerce sales since so many users make purchases based on what other people are doing.
You're able to complete other tasks besides collecting emails. For instance, there's a popup for announcing events without completely annoying the user.
There's a tool called a chat email capture, where you can chat with your customers through a box and ask them to punch in their email address during the process.
The optin forms are sleek, simple, and fully customizable. If you're not into complicated settings or over-the-top optin forms, this is for you.
5. Elementor Popup Builder
Elementor offers a drag and drop popup builder, theme builder and page builder all built into one tool. The popup builder is integrated into WordPress, which means you can create popups for any WordPress page, even one not created in Elementor. With Elementor, you can use all your content from WordPress and incorporate it inside your popups. This includes images, posts, WooCommerce products, ACF custom fields and pretty much any other plugin.
The popups can be populated with WordPress data, so you can personalize the popups with your user's name, for example.
Creating popups inside Elementor means the entire web design process, from building the landing page, setting up popups and creating an entire funnel, all is done using one workflow. You are also not restricted to any set design, and can use Elementor's variety of widgets and design features to reach any popup design you like.
If you are already using Elementor Pro, you don't need to install any additional plugin. It's included in the pricing package: $49 for 1 site, $99 for 3 sites and $199 for unlimited sites. There are no limits on pageviews with any of these plans.
Best Features from this WordPress Lead Generation Plugin
100+ designer-made popup templates, including classic, fly-in, bottom bar, full screen, hello bar and slide in.
Pay $49 per year, and get the Popup Builder, as well as theme builder and page builder.
Superior design, with all the power of Elementor, its features and widgets.
One interface and no switching back and forth.
Include your content from Elementor, WordPress, WooCommerce and website.
Zero setup, no need to install another plugin (built-into Elementor Pro).
No limits of pageviews, popups or websites.
Advanced Targeting: Page-based, time-based, device-based & visitor-based targeting, behavior-driven targeting (clicks, scrolling, form submit and more).
Exit-intent popup capabilities.
Responsive design editing.
Email Marketing Integrations: MailChimp, Drip, ActiveCampaign, ConvertKit, HubSpot, Zapier, GetResponse, MailerLite, MailPoet, Slack, Discord.
The fastest workflow to create and manage multiple popups.
6. Icegram
With the Icegram plugin, you receive welcome bars, optins, and some other lead generation tools. It's a free plugin with several premium plugins to buy as packages. The free version provides everything from messengers to action bars, and popups to toasts. Once you upgrade, you'll pay $97 per year for the Pro plan, with exit-intent targeting, campaign stats, badges, and inline messages. Finally, the $147 per year plan throws in some of the more advanced features like A/B testing, geo-targeting, and optin exit animations.
I'm not a huge fan of the A/B testing being listed in the most expensive plan, but that's how it goes sometimes. The main reason I would consider Icegram over some of the others is because of the several unique features like badges, messengers, stickies, and ribbons.

It's absolutely possible to run your entire lead capture operation with the free version, but I have a feeling the majority of companies will find that some of the premium features are required.
Best Features from this WordPress Lead Generation Plugin
The Icegram plugin provides a completely free plan with access to a library of templates and several tools for your popups.
You'll be able to target your customers with the help of exit-intent marketing, advanced targeting, and the simple A/B testing. Combine this with the actionable reports and you're well on your way to providing the most relevant content to your customers.
The plugin provides a selection of 12 types of optins, all of which you can create within a matter of minutes. Some of the optin forms include popups, floating action bars, inlines, and messengers to engage visitors.
The geo-targeting tools help with honing in on what your customers want based on their city, state, country, or continent.
Icegram has a call to action targeting feature, which allows you to include things like forms, links, and downloads on your optins.
7. Popup Domination
Popup Domination can be integrated into any type of website, not just a WordPress one. That said, it offers a free, 14-day trial for testing out the service and seeing if it's right for you. After the trial, you can sign up for the Starter package, which goes for $9 per month and gets you 10,000 views for your popup forms. The next level is $19 per month for 30,000 views, then $29 per month for 100,000 views. As you can see, the pricing is far more flexible and understandable, since it only relies on the popup optin form views. If you don't have that many people coming to your website, there's no need to spend much money.
All of the Popup Domination features are packed into every plan. The forms are built to increase subscribers and sales, and it's all done by copying and pasting a bit of HTML code into your website. Therefore, you can technically incorporate the forms into any part of your website. It's not quite as easy as a WordPress plugin, but you don't need to be a development expert.

Although it's tough to beat the visual spectacle coming from the Bloom plugin, Popup Domination does a great job of making comparable designs. You can find optin forms with countdown timers, multiple fields, images, beautiful colors, and animations. You can also go for the standard email optin themes or change it to something unique like an optin form with a redirect to another page.
As mentioned, all of the Popup Domination plans have the same features. Therefore, you don't have to worry about missing out on something from another plan. This means A/B testing is there for all customers, along with analytics, popup triggers, and exit popups.
Best Features from this WordPress Lead Generation Plugin
The Popup Domination template library offers a wide range array of options, with varying colors, styles, sizes, locations, and functionalities. So, you might have a Yes/No popup, or anything from email optins to timers and progress bars.
The pricing makes it easy to decide on which package you should go with. All of the features are included in each plan so you only need to worry about how many views your optin form popups are going to see.
I really enjoy the redirect themes, which are popup forms to send people to other places like sales and affiliate pages.
You receive all of the essentials like exit-intent popups, popup triggers, and A/B testing, all without having to pay too much.
Since the app is installed by pasting in simple HTML code, you don't have to worry whether or not Popup Domination has a plugin or add-on for your website platform. This way, just about everyone can enjoy Popup Domination.
8. GetSiteControl
As you'll notice in the GetSiteControl plugin's graphic below, it creates far more than your standard popup forms. You also get surveys, follow buttons, share tools, chat boxes, and more. The vast majority of companies will do just fine with the free version, but you might think about upgrading to the Premium or Pro plans if needed. The free option provides all widget types, frequency settings, unlimited widgets, custom colors, and scheduling, all for one site. You pay $19 per month for the Plus plan, but it supports more monthly views and you get things like integrations, start triggers, and exit popups. Finally, the Pro plan allows for unlimited views and for the managing of multiple users and user access rights.

As I mentioned, I feel like most individuals and organizations will feel comfortable at first with the free plan. It comes with a chat widget for speaking with your customers and providing quick customer support. There's also a subscribe widget for building your email list, and that pairs nicely with the over 25 email integrations. Besides the email lead generation tools, you'll be able to generate surveys for feedback and contact widgets for people to send in emails.
The promo widget is ideal for sending out any kind of notification, such as promotional messages like sales and discounts. You can also find some social sharing and following buttons in this plugin, removing the need to download a completely different plugin for the same purpose.
Best Features from this WordPress Lead Generation Plugin
The GetSiteControl plugin delivers quite the punch in the free version, with optin forms in nine widget positions, and features like scheduling, custom colors, real-time stats, and responsive widgets.
This is more than a WordPress lead generation plugin, since it provides other excellent features like the contact widget, promo widget, share buttons, and chat box.
GetSiteControl has the option to activate exit-intent popups, which are essential for keeping people on your website.
The Google Analytics integration ensures that you receive the best information about your optins.
The GetSiteControl plugin automatically matches the optin form colors to the colors on your website.
You can play around with the A/B testing to see which of your strategies works best.
The surveys are nice for getting a feel for what users like about your site. You can even integrate these with your lead generation tools, like in an email marketing campaign.
9. SumoMe
The SumoMe platform is one of the more well-known WordPress lead generation plugins on the market. It's best to go to the main Sumo website to get a full idea of what's offered and to understand how much you could be paying. For smaller websites, Sumo makes sense if you'd like a handful of email collection tools with autoresponders, visitor targeting, and email campaigns. However, that free plan is limited to 200 subscribers, so you're going to run out of room fast if your company is growing.
After that, the Sumo suite is pretty darn impressive. However, the pricing jumps up quickly. For instance, the Professional plan is meant for bloggers and consultants. It sells for $24 per month and still only allows for 750 subscribers. But you start to get into more advanced features like A/B testing, click triggers, and browser push notifications.
If you'd like unlimited subscribers, you have to jump to the Small Business plan for $59 per month. This adds some content upgrades and a chat box for customer support. The final plan is called eCommerce and that's listed at $199 per month. It has discount codes and a Shopify integration. As you can see, Sumo isn't cheap. However, it's built for turning your leads into customers and convincing them to buy more often.
Best Features from this WordPress Lead Generation Plugin
Sumo offers a free plan that supports up to 200 subscribers and basic email integrations.
Several plugins come with the Sumo service, including WordPress, Shopify, Bigcommerce, and Magento.
The email optin forms are modern and flexible, with a powerful builder for customizing it however you want.
You receive more than just email optin forms with the full suite packages. For example, some of the plans have content analytics, social sharing buttons, and other interesting tools like heat maps.
One of the main reason we like Sumo is because of the fullscreen welcome mat. This covers the entire screen and prompts people to sign up for your email list (or complete some other task) before moving onward.
All of the tools are consolidated into one area of the dashboard. Some of them also integrate with each other, making for a fluid workflow.
10. Hustle
Similar to Elegant Themes, WPMUDEV sells memberships instead of individual products. So, you would pay $49 per month (after a 30-day trial) and receive all of the plugins needed for complete website development. This includes everything for security, marketing, SEO, performance, and more. Therefore, the Hustle plugin is also thrown in with this premium membership. However, Hustle also has a free version, with popups, slide-ins, embeds, and custom content ads. Most of these are quite limited in the free version (like one free email optin form,) but you can always upgrade to the monthly fee if you need more.
I personally don't think the free version is that usable for the majority of businesses, so I'm going to mainly cover the premium features. Overall, the plugin is meant to turn your website visitors into loyal subscribers or leads, using slide-ins, social sharing, and popups. The forms grab attention and work well with all of the major email providers. You can take a prebuilt layout and tweak that to fit your own brand, while also using the metrics to understand how many leads you're bringing in.
The WPMUDEV pricing isn't exactly the cheapest, but you know you're at least getting an incredible selection of plugins. I like it best for developers and agencies. Those with one or two sites can skip it.
Best Features from this WordPress Lead Generation Plugin
There's a free Hustle plugin to test and see if you like it at all.
The WPMUDEV membership gives you access to over 100 plugins, not just Hustle.
The Hustle templates are modern and minimal, allowing you to quickly design them and make sure they don't bother your customers that much.
The simple design options are great for keeping your forms consistent with your brand.
You also gain access to some social sharing buttons.
One of the more unique features is a slide-in that still reveals itself when the user has an adblocker activated.
You have the option to catch visitors before they leave with the exit-intent popups.
11. Thrive Leads
Thrive Leads is another very popular lead generation and optin form plugin in the WordPress community which boasts an incredible feature set. The same team builds and develops Thrive Themes, but you can use the plugin with any theme. They have always been very conversion-focused when it comes to building products, which is a huge bonus! If there is a way to maximize conversions, you can count on these guys to implement it into their plugin.
It has almost every optin form you could think of and integrations with all the popular email marketing providers. It also includes advanced reporting, an A/B testing engine, and actionable reporting and insights. If you are a data junkie, this is probably the lead generation plugin you should go with. 1 license is $67 or you can get 5 licenses for $97. If you're interested in using other Thrive WordPress products you can get instant access to everything they have with a $19/month membership.
Best Features from this WordPress Lead Generation Plugin
The plugin is driven by data and conversions.
Has 40+ direct API integrations: MailChimp, Drip, MailGun, SendGrid, Postmark, GetResponse, Aweber, and many more.
9 optin form types: Lightbox Overlay (Popup),  2-Step Optin, Optin Widget, In-Content Form, Ribbon, Slide-In, Screen Filler, Content Lock, and Multi-Step Forms.
Amazing optimization rules to put your CRO on auto-pilot.
Tons of advanced targeting options.
Additional Resources
Looking for more lead generation strategies? Check out these 20 lead generation ideas that brought Close.io 200,000 leads. Or if you run an online store, here are some unique ecommerce strategies.
Which of the WordPress Lead Generation Plugins is for You?
As you can see, not all WordPress lead generations plugins are made the same. Some have numerous features and full suites, while others are more like opt-in form libraries.
If you still have some questions about which plugin to go with, take a look at our suggestions below.
If you're interested in the best value – OptinMonster.
For the simplest, lightweight WordPress lead generation plugin – Holler Box.
If you want the best-looking optin forms – Bloom or Elementor.
For the simplest pricing – Popup Domination.
If you're a conversion focused data junkie – Thrive Leads.
For a full suite with optin forms and other tools like chat boxes and surveys – GetSiteControl, SumoMe, or Elementor.
If you run an agency of development company and need a lead generator for many sites – Hustle.
And that's all we have to say about WordPress lead generation plugins! If you have any questions about this article, or if you'd like to explain your experiences with some of the plugins, let us know in the comments below.
Subscribe Now
10,000 successful online businessmen like to have our content directly delivered to their inbox. Subscribe to our newsletter!
Archive Calendar
Sat
Sun
Mon
Tue
Wed
Thu
Fri

1

2

3

4

5

6

7

8

9

10

11

12

13

14

15

16

17

18

19

20

21

22

23

24

25

26

27

28

29

30

31