Category : Web Hosting
Posted on :

Feb 04, 2014

Views :

1,857

By :

Naftali P.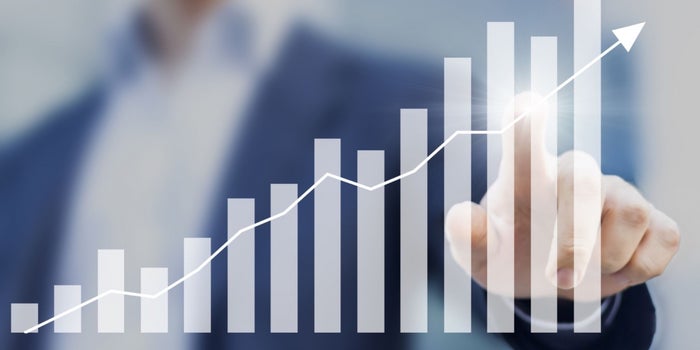 Do you realize that the Internet is a virtual money-making machine that works non-stop, churning profit 24/7? This means that while you're eating, playing, working, and even when you're fast asleep, some enterprising people, somewhere across the globe are pouring in money from Internet earnings into their pockets. Thousands of websites are being added to the World Wide Web each day, millions every year; and every single one of these websites needs a web host – or you wouldn't be able to see them. Web hosting is one of the Internet business opportunities with the most potential for profits and revenues; and you don't even have to spend a fortune to get you started. With Reseller Hosting, the typical webmaster has the opportunity to set up a thriving web hosting company with minimal investment and even without extensive hosting experience or broad knowledge of the technical aspects of web hosting.
Setting up and establishing a reseller hosting business is quite simple and amazingly affordable. With just a few hundred dollars per year, you can already host about 50 sites – in some cases, a little more. Most reseller hosting plans are basically purchased in wholesale packages and include a variety of hosting tools that help you create and develop your own reseller hosting business basically from scratch.
As you can see, there's good money in reseller hosting so the question is not its profitability; rather, how you can increase your reseller hosting profits when you're already in business. Here are some tips and techniques on how you can maximize your profit.
Purchasing Reseller Plans
The foremost important decision you'll make as a web hosting reseller is choosing the appropriate web hosting service provider you intend to partner with and purchase your reseller hosting plans from. Needless to say, your choice of web hosting provider should be anchored in the company's financial stability, reliability, scalability of hosting solutions offered, and responsiveness to your needs to ensure and sustain your marketability, which translates to optimum profits. It should also allow you access to the best discounts available for purchases of server resources in big volumes. Remember that the best approach to maximize your profit margin is to obtain comparatively low prices by purchasing larger plans. It's also recommended that you go for high-end packages as these include several benefits, such as free SSL certificates, for example; which are perfect for adding to your profits when you sell it to your customers.
Optimizing the Landing/Sales Pages
The most excellent way to convert potential customers into sales is by capturing their attention and interest. And you can only do this with proper and effective branding of your business, using logos in a professionally designed, easy-to-navigate website with no dead links or script errors. Your landing/sales pages are crucial to the success of your business and definitely a big factor in increasing sales conversions and should therefore be optimized. Here are some landing/sales page features that you should never overlook:
It should clearly state the services you provide with the competitive price plainly visible right next to the product.
Present the direct advantages of hosting with you and the benefits of the features you offer.
Emphasize the reliability of your hosting service and support this claim with figures and stats.
Include promotions, special offers, and discounts, which are great ways to boost conversions, especially products that hardly make it to the targeted results.
Don't forget to incorporate a "Buy" button or a "Call to Action" for each product. This is a vital component and if it's not there, your projected conversions will amount to nothing.
Marketing Your Reseller Hosting Business
Your marketing strategy may largely depend on your budget but the whole point is to generate as much traffic to your website as you can since these are potential conversions that can increase your Reseller Hosting business profitability. Check out these marketing tips that you might find helpful.
Take advantage of the marketing tools that come with the package when you purchase your Reseller Hosting plans, which may include advertising credits with Google, Yahoo or any other advertising vehicles.
Launch a web hosting blog and join web hosting forums to obtain additional exposure. Make sure you submit relevant posts, make sensible comments and offer sound advice.
Build relationships and interact with your clients through social media channels such as Facebook and Twitter, among others.
Offer hosting sponsorship as part of your link building with other websites.
Write and circulate Press Release to different directories and PR sites on the Internet.
Referral is another good marketing opportunity and if you keep your customers satisfied and happy, chances are they will refer you to other entrepreneurs. You can even initiate a referral program, offering incentives to entice customers to enthusiastically refer your reseller hosting services to others.
Most crucial of all, your web pages should be search engine optimized to make certain that you get consistent traffic of potential customers.
Reseller hosting is increasingly becoming a feasible solution for most people looking to generate income on the Internet. The startup investment is relatively low, as you simply make use of the hosting resources that larger web hosts provide; thus you can concentrate on generating revenues with high probability of enormous profits. With determination and some marketing skills, turning your reseller hosting business into a full-fledged web hosting services venture may not be that remote from getting real.
Subscribe Now
10,000 successful online businessmen like to have our content directly delivered to their inbox. Subscribe to our newsletter!
Archive Calendar
Sat
Sun
Mon
Tue
Wed
Thu
Fri

1

2

3

4

5

6

7

8

9

10

11

12

13

14

15

16

17

18

19

20

21

22

23

24

25

26

27

28

29

30

31