Category : News
Posted on :

Jan 18, 2019

Views :

2,729

By :

Hagen V.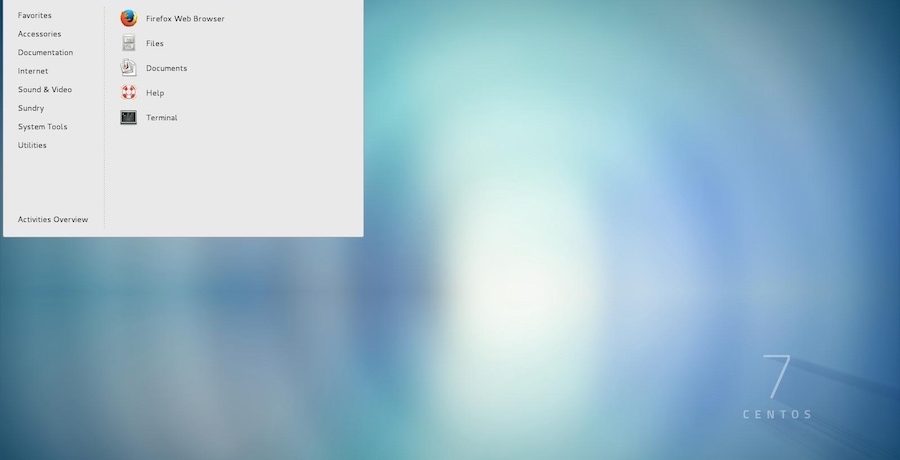 CentOS is one of the most popular Linux distributions, for several key reasons.
As an operating system that is fully compatible with Red Hat Enterprise Linux (RHEL), it offers most of the advantages of a commercial distribution, for free.
In addition, CentOS is widely used in the hosting industry because it serves as the platform of choice for WHM, which is the most popular web panel.
Many people in the IT world were concerned about the future of CentOS after IBM acquired Red Hat earlier this year. However, the new owners were quick to reveal that the project will continue.
Since CentOS is here to stay, let's see how it might change in the next five years.
ENTER CENTOS 8
RHEL 8, the latest major release of Red Hat Enterprise Linux, has been launched last month and CentOS 8 is already under development.
After the new version is released, the old versions will start to be phased out. CentOS 6 is already at the end of the cycle and will only receive maintenance updates until November 2020, and then will be phased out.
Full updates for CentOS 7 will also end in the last quarter of 2020, while maintenance updates will be available until 2024.
As a result, system administrators will use version 8 for the servers provisioned after its release, and plan the upgrade of older systems.
While RHEL provides a tool that allows in-place upgrades from version 7 to version 8, it is unlikely that it will be included in CentOS. In addition, the upgrade process can fail or even result in a corrupt operating system, so it is not safe to use in a production environment.
Most companies will probably choose to upgrade their servers in time, starting with the oldest machines, by provisioning new ones with CentOS 8 and migrating the data.
EVOLUTION OF CORE APPLICATIONS
Several core applications and services have been replaced or redesigned in RHEL 8, setting a trend that will be followed in the following years.
Iptables has provided the structure for most Linux firewalls for a very long time, but it has finally been replaced by the nftables framework, which is also used in the background by firewalld.
The package manager yum has also been redesigned and is now based on the more modern dnf. One of the most interesting features of the new yum is support for modular content in the form of application streams, allowing different versions of the same software to be installed.
FASTER RELEASE CYCLES
RHEL and CentOS have always focused on the stability required in production environments, providing packages that have been rigorously tested.
This approach has been contested by a part of the Linux community and some system administrators favor distributions like Ubuntu that offer new software and are frequently updated.
It is very likely that CentOS will also move towards shorter release cycles and make newer packages available faster in the official repositories.
For example, the php version found in the CentOS 7 repositories is 5.4, which has been end of life for almost four years. By contrast, RHEL 8 comes with a new kernel and recent versions of php, Python, MySQL and other key packages.
MORE GUI ADMINISTRATION TASKS
Even if various graphic environments have always been available, Linux system administration is traditionally based on the flexibility and power of the command line.
The growing popularity of GUI platforms such as WHM or Plesk has convinced Red Hat developers to offer for the first time a graphical administration tool in the latest major release of RHEL.
While Cockpit is not as complex as some of the commercial options, many important functions of the operating system can be controlled from it. We expect this trend to continue, with further development for Cockpit and perhaps additional GUI tools will become available in the following years.
FOCUS ON VIRTUALIZATION AND CONTAINERS
Virtualization, containers and microservices are very trendy at the moment and CentOS will have to adapt and offer strong support for these technologies.
CentOS 8 will include a new version of qemu-kvm that provides advanced features, such as hot-plug of virtual CPUs as well as support for UEFI and Ceph storage.
RHEL 8 has introduced three new tools for container management, named Buildah, Skopeo and Podman. While Buildah replicates the directives normally found in a dockerfile, Podman is in charge of creating containers and maintaining them.
It remains to be seen if these tools can succeed in the very competitive sector of containers since some of the existing applications are very powerful.
Overall, CentOS will continue to follow the changes implemented by RHEL, which might bundle some of IBM's technology.
Regardless of these developments, CentOS will surely remain one of the main Linux distributions in the next five years, as well as a key player in the hosting market.
Subscribe Now
10,000 successful online businessmen like to have our content directly delivered to their inbox. Subscribe to our newsletter!
Archive Calendar
Sat
Sun
Mon
Tue
Wed
Thu
Fri

1

2

3

4

5

6

7

8

9

10

11

12

13

14

15

16

17

18

19

20

21

22

23

24

25

26

27

28

29

30