Category : SEO
Posted on :

Apr 10, 2011

Views :

1,789

By :

Hagen V.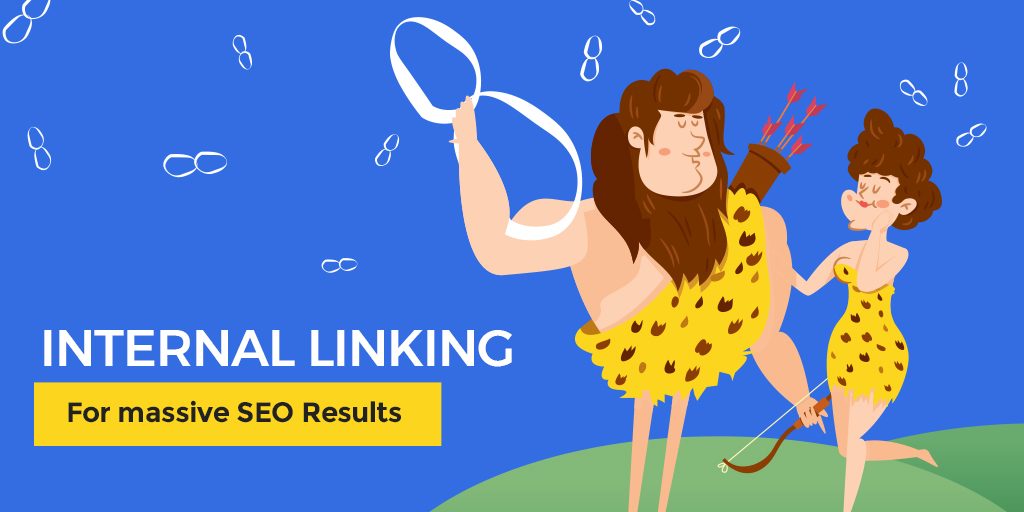 An effective internal linking strategy is important for a few reasons: 1) It helps to increase page views and encourage readers to stay on your blog longer by providing enticing links to content that may interest them, and 2) it can help to improve the search engine rankings for your posts and pages.
In this article we'll take a look at ten easy ways to improve the internal linking throughout your blog. Put these into action and you'll be 
well on your way to creating a more user-friendly blog and also helping your search engine rankings at the same time.

1. Use a sitemap

Sitemaps are not only important for helping visitors find what they're looking for, but they're also an easy way to increase the amount of internal links to your important pages. I'm not talking about XML sitemaps created for search engines (although they can be important too), but rather a sitemap for your readers with links to all of your posts, or at least your most important ones.WordPress users can use the Sitemap Generator Plugin from Dago Design to automatically create a sitemap for their blog. This plugin creates a helpful sitemap page with links to your posts arranged by category.

2. Create a FAQ

Frequently Asked Questions pages can help you to get internal links to your posts while using highly targeted keywords and phrases. Create some common questions readers might have that can be answered by your blog posts. Pose the question on the FAQ page and partially answer the question and provide a link to a particular post for more information. When phrasing the questions, use keywords that readers are likely to use when performing a search, as this can help to improve traffic from search engines. Also use keywords in the anchor text of the links to your posts.

3. Link to related posts

Linking to posts on similar topics can help your readers to find additional content that may interest them. Just as importantly, it can also improve the number of internal links to your blog posts. You can manually create related links at the end of your posts, or you can use a plugin to do it for you. WordPress users can download the Related Entries plugin.

4. Include links to the most popular posts on your sidebar

Many blogs contain links to specific posts in the sidebar. Linking to those that are the most popular is a good way to increase your page views and also to improve your internal link strength. This also can either be done manually or with the use of a plugin. Doing it manually will require updates and changes whenever you want to feature new posts, whereas a plugin like MostWanted will eliminate the manual effort.

5. Write a series of posts

One easy way of building up the number of internal links going from one post to another is to write a series. As the series is written and published each post can link to the others. If you have a very long post, consider breaking it into a series. Be careful not to do this all the time as your readers may start to feel like you are using them to gain page views.

6. Do a weekly or monthly summary

Many bloggers wrap up each month with a post that links to some of the most popular recent posts on the blog with a brief description of each. This obviously gives you a chance to add some internal links, and it can help readers who may have missed some posts as well as new subscribers who may not have had the opportunity to read some of your best work.

7. Place links on your 404 pages
Error pages are frustrating to visitors. Help make your 404 error pages more-user friendly and drive a little bit of extra traffic to some of most important posts. Most WordPress themes include a 404.php file that can be edited to include and content you want, including links. If you are using a WordPress theme that does not include a 404 file, see the 
WordPress Codex
 for instructions.

8. Include links in your footer

Depending on what blog theme you are using, your footer may be wasted space that includes very little valuable content. Many visitors who have read to the bottom of your posts or scrolled all the way down looking for something will check the footer for relevant links rather than scrolling back to the top. Why not provide these visitors with links to other posts or pages on your blog?

9. Use text links throughout posts

As your writing your blog posts keep an open eye for opportunities to link to older posts. If you have text relates to the topic of an older post, create a link. As you build more and more content this will be even easier to do. It's also a good idea to periodically go back through some of your older posts to look for linking opportunities to more recent posts that did not exist at the initial time of publishing. It may be especially beneficial to include links in the first few paragraphs of a post, as some bloggers have reported highly increased click-through rates from RSS readers with links high in the content,

10. The aLinks plugin for WordPress

WordPress users can take advantage of the aLinks plugin to automatically create links for commonly used phrases throughout their blog posts. The plugin is designed for use with internal links as well as external links (especially affiliate links).
Subscribe Now
10,000 successful online businessmen like to have our content directly delivered to their inbox. Subscribe to our newsletter!
Archive Calendar
Sat
Sun
Mon
Tue
Wed
Thu
Fri

1

2

3

4

5

6

7

8

9

10

11

12

13

14

15

16

17

18

19

20

21

22

23

24

25

26

27

28

29

30