Category : WHM questions
Posted on :

Feb 11, 2022

Views :

887

By :

HostSEO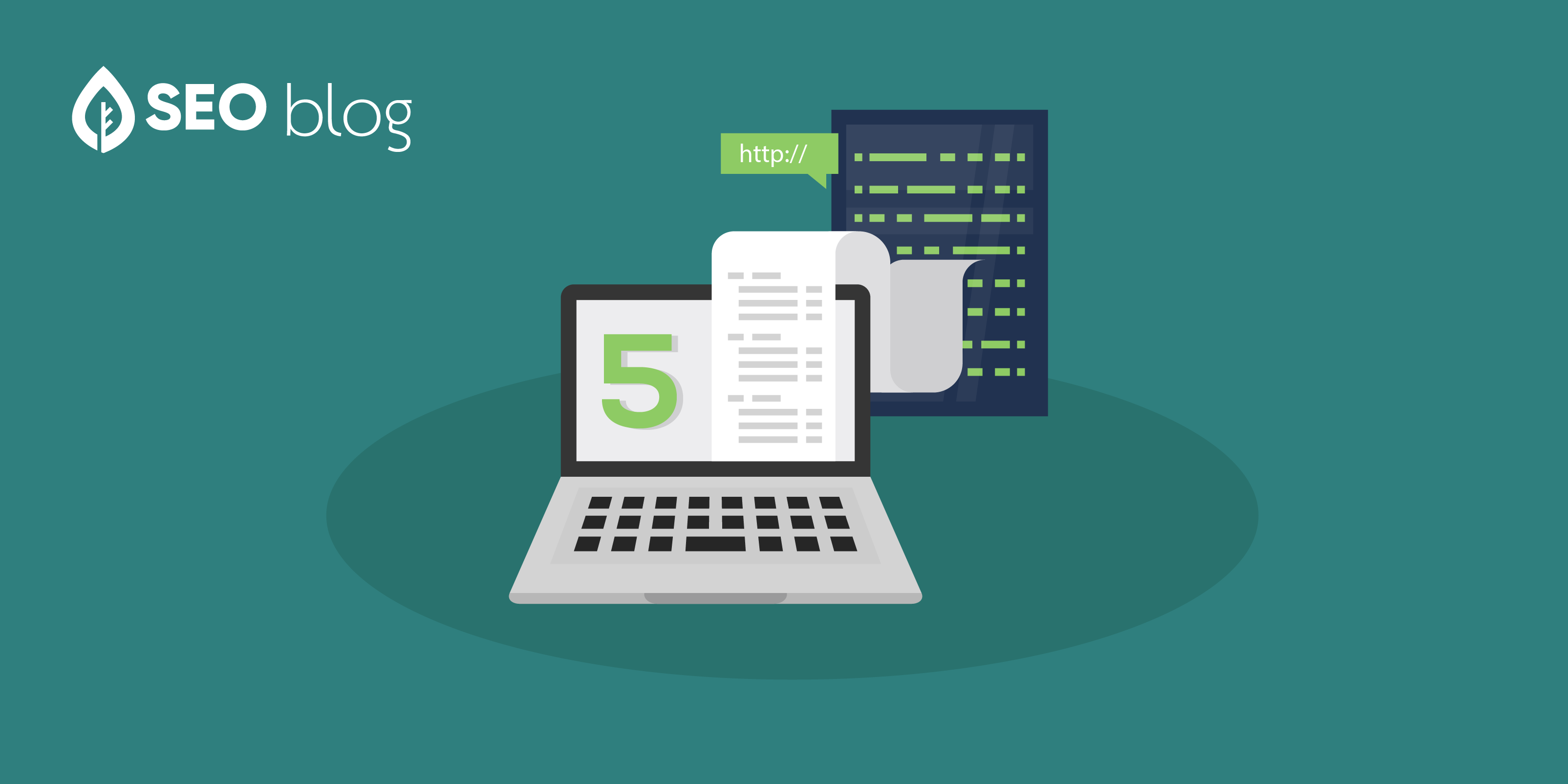 If you have a Reseller hosting plan, VPS or Dedicated server, you can adjust the number of tools available in cPanel for your resold account via WHM > Packages > Feature manager menu: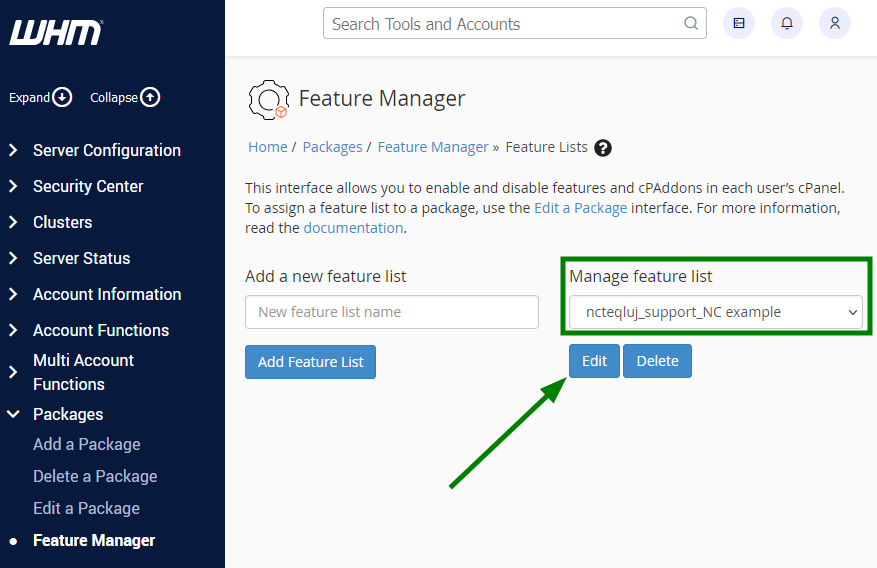 You can either create a new Feature list or edit the existing one by checking/unchecking boxes with corresponding features in the cPanel menu for accounts where the selected Feature list is applied.
NOTE: It is recommended to configure a hosting package and feature list prior to creating a new cPanel account in WHM to simplify further cPanel accounts management process.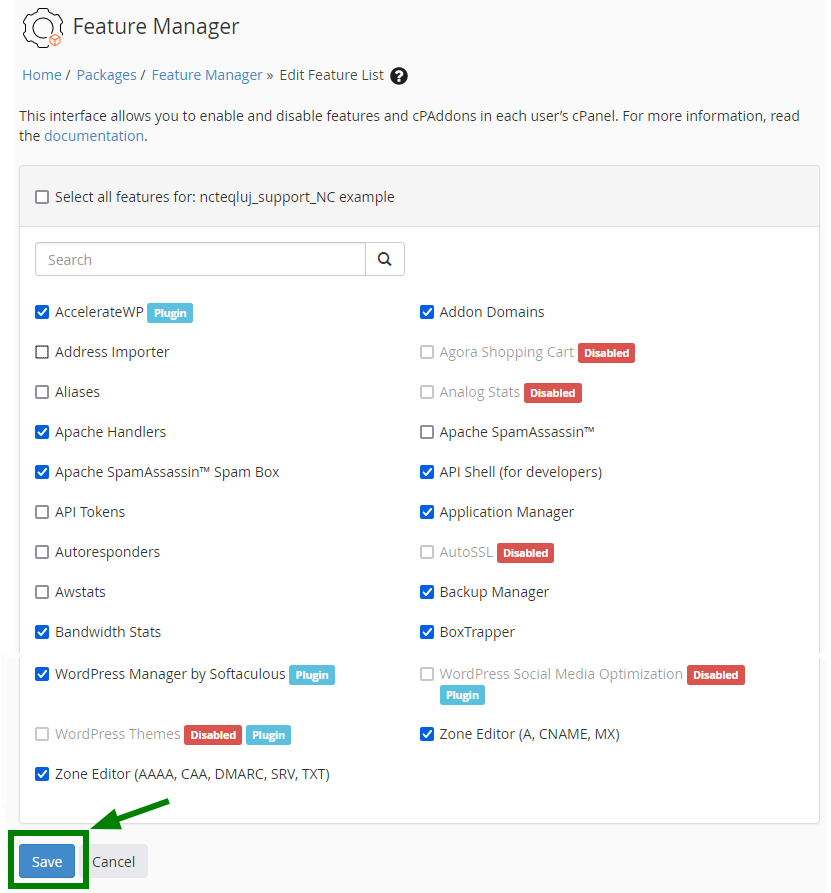 NOTE: Reseller users don't have access to the 'default' and 'disabled' feature lists, so several options are disabled for their custom created feature lists by default, and it is not possible to enable them. If you want to have full access to all cPanel/WHM features, you need to have root access to the server which is provided with VPS and Dedicated server plans.
In order to apply a custom feature list (different from the default one) to a specific hosting package, go to WHM > Packages > Edit package option, scroll down to the end of the page and select the desired feature list from the drop-down menu: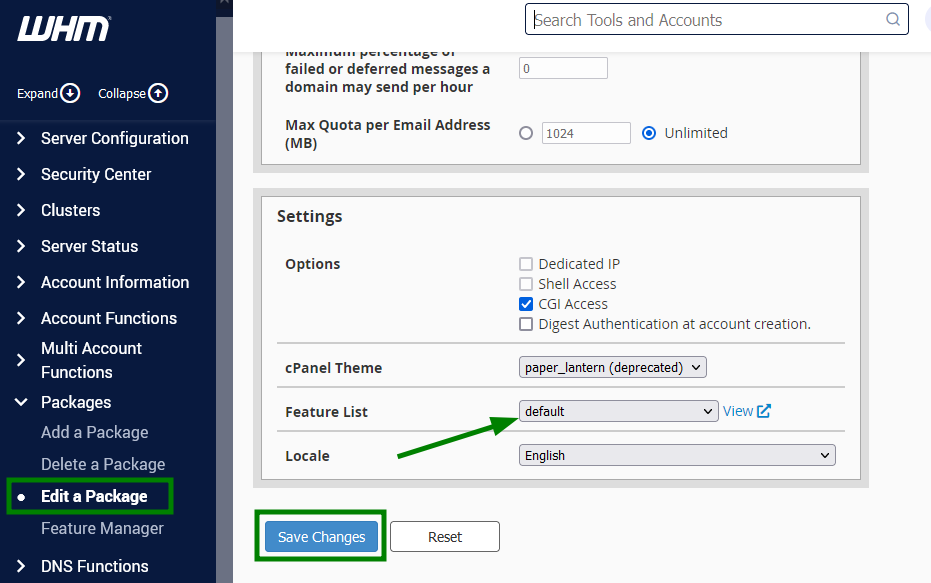 Now all the existing and new cPanel accounts with this package will have the feature list you need.
That's it!
Subscribe Now
10,000 successful online businessmen like to have our content directly delivered to their inbox. Subscribe to our newsletter!
Archive Calendar
Sat
Sun
Mon
Tue
Wed
Thu
Fri

1

2

3

4

5

6

7

8

9

10

11

12

13

14

15

16

17

18

19

20

21

22

23

24

25

26

27

28

29

30