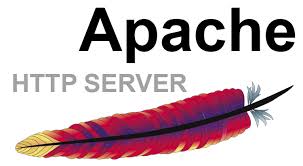 An exploit was posted to full-disclosure labelled "Apache Killer".  This script
creates a number of threads that use multiple Range headers to exhaust memory
on the Apache server.
Read more about it from  here
New version of apache is available for Directadmin and cPanel. So please upgrade the apache to 2.2.20
Changes with Apache 2.2.20
SECURITY: CVE-2011-3192 (cve.mitre.org)
core: Fix handling of byte-range requests to use less memory, to avoid
denial of service. If the sum of all ranges in a request is larger than
the original file, ignore the ranges and send the complete file.
PR 51714. [Stefan Fritsch, Jim Jagielski, Ruediger Pluem, Eric Covener]
Subscribe Now
10,000 successful online businessmen like to have our content directly delivered to their inbox. Subscribe to our newsletter!
Archive Calendar
Sat
Sun
Mon
Tue
Wed
Thu
Fri

1

2

3

4

5

6

7

8

9

10

11

12

13

14

15

16

17

18

19

20

21

22

23

24

25

26

27

28