Category : WordPress
Posted on :

Feb 18, 2019

Views :

1,716

By :

Ingavar J.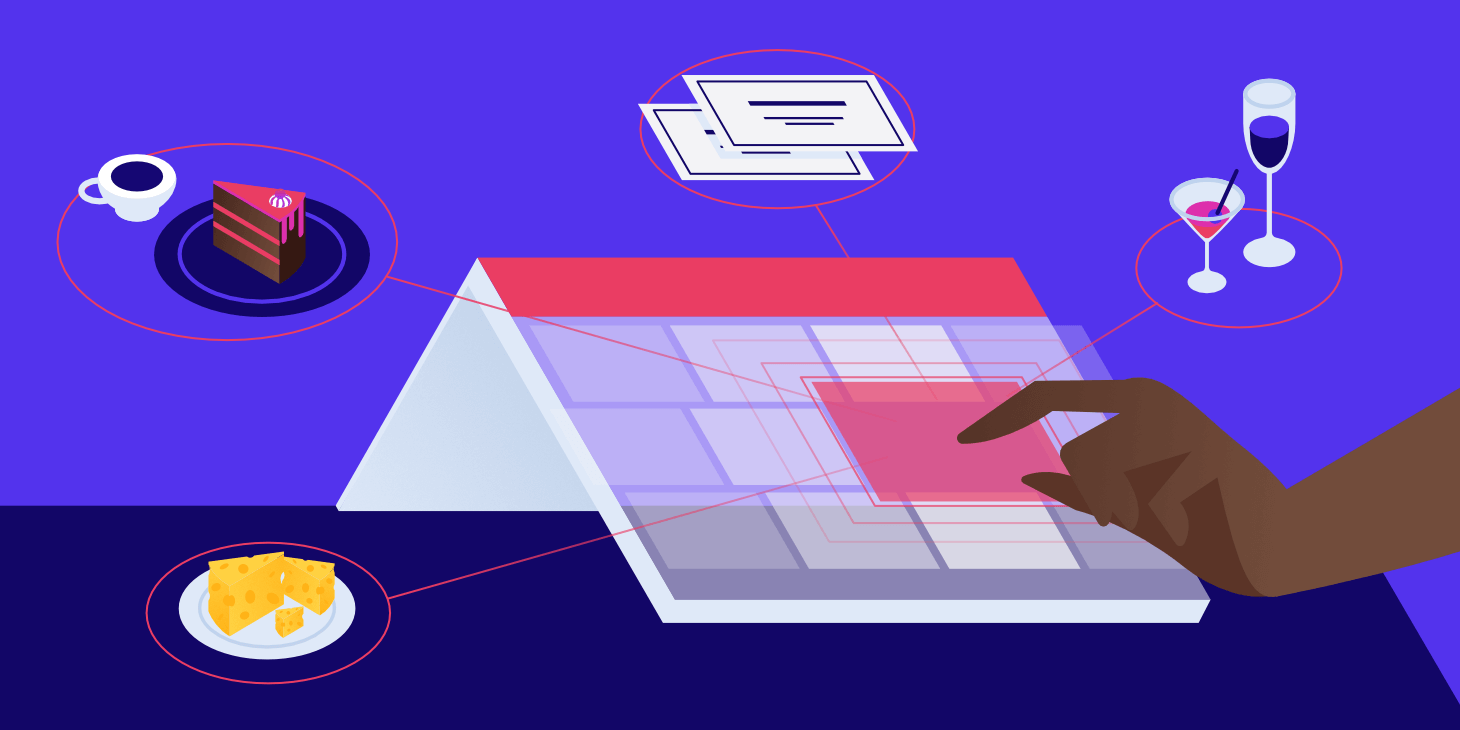 Going to the dentist often requires a reservation. So does a visit to your favorite Thai restaurant or signing up for a personal training session at your local gym. In the past, the customer would have to look up a phone number, speak to someone on the phone, then jot down that date and time on a piece of paper. Those days are long gone, and it's incredible to see the types of features constantly being added to online booking tools.
If you happen to run a business that requires appointments and reservations, it's important to find the best fit. That's why we want to outline the utmost best WordPress booking plugins to choose from.
What Should You Look For in a WordPress Booking Plugin?
You may initially think that a booking engine is a simple calendar with a form, but it depends on the type of business being run. For instance, a gym might have multiple personal trainers. Each of these employees needs their own schedules listed on the website. On the other hand, a dental office may need to show specific times and reveal the different types of services offered.
Therefore, it's important to look closely at the features of each WordPress booking plugin. This way, you'll have all of the functionality you need and some flexibility to grow your business stronger.
Here are some of the features we've found most helpful in our research:
A customizable calendar that can be placed anywhere on your website.
Mobile-friendly interfaces for users to book appointments on smaller devices.
Options for accepting payments for appointments. It's also nice to have some way to remove payment processing.
Support for multiple "agents" or "service providers." This would be where each of your workers has their own profile and calendar, like for personal trainers or multiple doctors in one office.
Areas for customers to view and edit their bookings online.
A filterable and searchable booking management module on the backend of your WordPress website.
Features for customizing your schedule, such as removing holidays and setting some free time in-between appointments.
Email confirmations and reminders for both the admins and the users.
Customizable fields and drop-down menus for when you offer a wide variety of services or unique offerings.
And that's only a small sampling of the primary features you should expect from your booking plugin. Some of the settings and features may not apply to your business, so make sure you test the ones that look appealing and use our in-depth reviews below to ensure you're getting the best value.
For instance, some smaller companies may only need a simple, free calendar for accepting non-paying appointments. However, bigger brands will need a wider range of features with beautiful templates and high-powered communication tools.
An In-Depth Look at the Best WordPress Booking Plugins in 2019
We've researched, tested, and broken down every respectable WordPress booking plugin to show the best features, along with features that might make you lean towards one over another. Now it's time to dive in!
1. WooCommerce Bookings
In the world of WordPress eCommerce, the WooCommerce plugin is king. One of the main reasons for this is because the core version is free–but you also have access to dozens of extensions for accepting payments in different ways. For instance, the WooCommerce Bookings extension lets you sell bookings based on times or dates. You still have the option to accept bookings free of charge, but the main reason you would go with a WooCommerce extension like this is to activate the payment processing aspect.
I would argue that WooCommerce Bookings is best for companies that already utilize the WooCommerce plugin. However, it's also a nice, clean extension for newcomers out there. It allows for WordPress users to either stick with the simple, modern layout or customize it with the help of CSS.

Once the extension is activated, it offers fields for descriptions, pricing, titles, and a calendar. For instance, you might be renting out rooms to a bed and breakfast and want to talk about the rooms, pricing, and dates available. Reviews are also possible so that you build some credibility with potential bookers.
The WooCommerce Bookings extension starts at $249 for a single site and goes up to $449 for up to 25 sites. At this price, it's one of the more expensive plugins out there. Also, the base WooCommerce plugin is completely free so you don't have to worry about paying for that. Finally, WooCommerce offers a full year of customer support and a 30-day money back guarantee. So, test it out and see if you like it!
Main Reasons It's One of the Best WordPress Booking Plugins
The WooCommerce Bookings extension provides tools for creating fixed time slots where the customers have to decide based on the times you choose. Or, you can open it up for any time or date.
All bookings are managed in your dashboard, where you receive filters and update buttons.
You're able to limit the number of people who book or even create discounts for a certain number of bookings.
You have several options to approve the bookings that come in and control when the bookings are available to users.
The extension links up to WooCommerce, one of the most popular, reliable eCommerce plugins on the market. The extension isn't free, but it's a one-time fee and the WooCommerce plugin is free.
WooCommerce has a free, 30-day "try before you buy" program.
You can integrate with other WooCommerce extensions for added functionality. For example, adding more fields to your form requires the Product Add-Ons extension.
2. WooCommerce Appointments
The WooCommerce Appointments extension is another option that integrates with WooCommerce. It's rather similar to the previous extension, but the pricing is a bit more affordable, starting at $89 per site. This, of course, goes up to around $200 for 25 sites. Support and updates are provided for a full year, but if you don't want those then the pricing is a one-time fee.
The extension is not sold through WooCommerce, but the BookingWP developers are reputable and known for quality products. As for the extension itself, you can expect some excellent features, starting with integrations with WooCommerce and Google Calendar. This way, you can accept payments from customers and sync with your previously set up Google Calendar. Appointments and bookings can be accepted for free, but you also have settings for charging money.

One of the main advantages of this plugin is how quick and easy it is to set up and manage. The interface is basic enough for beginners but it also provides the flexibility you would need as an advanced programmer. What's also interesting is that your Google Calendar can be synced from your website, making it a two-way syncing process. I like WooCommerce Appointments best for developers with a need for full customization. It's also handy in this respect because of the integrations with extensions like WooCommerce Print Invoices, Gravity Forms, and Extra Product Options.
Main Reasons It's One of the Best WordPress Booking Plugins
The WooCommerce Appointments plugin has a two-way syncing system with Google Calendars. So, you can sync by editing Google Calendar or the schedule on your website.
The extension integrates with most of the popular WooCommerce extensions.
You're able to accept appointments so that your schedule doesn't fill up too quickly.
Notifications and reminders are automatically sent out to customers who've booked appointments.
The extension is white-label and developer-friendly. Developers can make quick and easy customizations without any problems.
You receive shortcodes for inserting your booking forms anywhere on your website. You're not limited to widgets or certain pages.
The extension gives you complete control over your schedule with padding time between appointments, lead times, scheduling windows, and multi-day scheduling.
There are several rules that can be set for pricing, capacity, and availability.
3. EDD Bookings
If you've ever worked with the Easy Digital Download plugin, you know that it's an intuitive and simple way to start selling your digital products through a WordPress site. These types of products are not things like physical goods but items such as eBooks, music tracks, PDFs, and videos. So, the customer purchases the item then receives an email to download the digital file.
Easy Digital Downloads, or EDD, also has several extensions to purchase for making your digital eCommerce store run differently. EDD Bookings, for instance, integrates with the EDD plugin to accept bookings for things like spa services, beauty salons, and item rentals. It's developed by the team over at WP Mayor, who know the WordPress space very well.
Since you're selling services, and not tangible items, EDD is actually the perfect platform. EDD powers the entire eCommerce side of your operation, and I personally think it's the easiest online store plugin to work with. You can activate calendar and list views on the frontend and manage all of your bookings on the dashboard. EDD Bookings especially makes sense for those companies that are already utilizing Easy Digital Downloads for eCommerce sales.

The EDD Bookings pricing is a little different than what we've seen from the WooCommerce options. Not only is it cheaper, but you still receive a full year of support and updates. It's $80 per year for a single site, but if you choose not to renew you're only losing the customer support and updates. So, it depends on what you need. The business plan is $150 per year and gives you more features, such as recurring bookings and staff locations. Their agency plan is $300 a year and allows you to use it on an unlimited number of sites. They are also launching a marketplace version soon.
Overall, EDD Bookings automatically generates things like messages, calendars, and booking views. The appointment tracking is easy to understand, so I like it quite a bit for beginners or those who have already installed Easy Digital Downloads on their website.
Main Reasons It's One of the Best WordPress Booking Plugins
It integrates with Easy Digital Downloads–which is extremely easy to use and it doubles as a digital product sales platform.
All of your bookings are shown on the backend, with both calendar and list views.
It has basic customization features such as options to change colors, schemes, labels, and timezones.
Email notifications go out to all customers and admins whenever a booking is created.
The extension integrates with most of the other EDD extensions.
Sales reports are shown on the backend, along with payment records.
Has the amazing team behind it: Jean Galea & Mark Zahra.
4. Bookly
The Bookly plugin has both free and paid versions. If you plan on upgrading to the premium version, expect to pay a one-time fee of $89 (unless you'd like to continue paying for customer support). The free plugin is a basic booking tool, but you don't get support for online payments and an unlimited number of staff users. So, unless you're accepting free bookings, the Bookly premium version is the best for you.
As for its characteristics, Bookly is the most modern-looking plugin on this list. It has a sleek design on the backend and frontend, and you can customize many areas of the booking form without knowing any code. I wouldn't recommend it if you're planning on using custom code, but I feel like most beginners and advanced users will feel at home with the plugin's capabilities and style.

The booking form is entirely customizable and responsive. It has multiple views for both admins and customers. Not to mention, Bookly has a module for creating an unlimited number of staff members, where each member can create unique pricing and availabilities. So, for instance, a gym might do this for a group of personal trainers.
Overall, Bookly looks like a steal for small businesses that may not have the resources to hire a custom developer. It should provide most of the tools you need to run a booking system yourself.
Main Reasons It's One of the Best WordPress Booking Plugins
It's the closest to a complete booking package you can find on the market right now. In short, you don't have to know much about coding to come out with a beautiful result.
You can include numerous service providers (employees) in the booking schedule. This way, your employees can charge separate rates and show different times.
Not only can you send out automated email notifications, but an SMS system is built-in as well.
There's a Google Calendar integration that supports multiple calendars from all of your workers.
Several add-ons are sold, such as one for coupons or one for adding extras to your services.
The plugin lets you add an unlimited number of services in your booking page. You can also categorize them for better organization.
Payment and booking rules are available to make your schedules more flexible for everyone.
5. Appointment Booking Calendar by BirchPress
The Appointment Booking Calendar by BirchPress (or BirchPress Scheduler) provides a highly customizable booking form for free, along with some tools for showing pricing on that form. However, you can't actually accept prepayments until you upgrade to the premium version for $99. This gets you support for one website, but the developers have other options called Business and Business+ plans. Each plan is only good for one website, but you can upgrade to more advanced features like different colors for staff appointments, page redirection after booking, and a calendar sync for iCal.
The entire point of the BirchPress plugin is to make setting up a booking module as simple as possible. It's a pretty barebones form, but you do have some options to customize and make it look good on your website. The calendar sync is one of the most impressive features, since it goes beyond the usual Google Calendar integration and links up to other calendars like Outlook, Android, iCal, and iPhone.

Another reason you might consider the BirchPress plugin is if you plan on hiring a developer to fully customize your online booking system. As I mentioned, the primary form is fairly simple, but the plugin includes thousands of filters, action hooks, and functions for developers to create exactly what you need for bookings to run smoothly. Although it would run just fine, it's not exactly recommended for those who don't have any development experience but would still want full customization. You'd be better off going with Bookly.
Main Reasons It's One of the Best WordPress Booking Plugins
It offers a basic template and full functionality for accepted paid bookings, with powerful development tools for extreme changes.
You can accept payments online. PayPal is the primary gateway, but with the support of WooCommerce your payment gateway options open up.
Add an unlimited number of fields to your forms.
Reminders and other email notifications are sent out automatically so that you minimize the number of missed appointments.
You receive support to sync with other calendars besides Google Calendar. For instance, Outlook and iPhone calendars can sync.
6. Booked
The Booked plugin is only sold through CodeCanyon and it goes for an affordable price of $49. Some of the types of bookings allowed include paid bookings, guest bookings, and registered bookings. You can present your time slots in a calendar or list view and even translate it into other languages. What's more is that you're able to assign calendars to certain people in your organization. So, you might have travel agents or personal trainers that need their own schedules. Along with multiple calendars, each user is able to create somewhat of a personal profile to stand out to customers.
As with most plugins sold through CodeCanyon, the Booked fee is a one-time price. However, you're able to extend the customer support for an extra $16.50 for a full 12 months.
Most of the customization settings involve calendar colors and fields, but that's what makes this plugin so easy to use. The frontend interface looks elegant and modern, and you're able to integrate with a wide range of other add-ons such as Payments with WooCommerce, Front-end Agents, and Calendar Feeds.
Main Reasons It's One of the Best WordPress Booking Plugins
The plugin is virtually ready to go out of the package. The interface looks wonderful and you're not forced to use any custom coding.
The pricing is only a one-time fee and it's much cheaper than other booking plugins.
You get a few add-ons for free, including something called Front-end agents, which is great for your agents to see a user-friendly booking management screen on the frontend.
The plugin supports multiple employee calendars.
You can change calendar colors.
Guest booking is possible, so the user doesn't have to be registered on your website.
The custom time slots are useful for specifying things like vacation days or holidays.
You receive some handy shortcodes so that you can pretty much place a booking calendar anywhere on your website.
7. Booking Calendar
Booking Calendar is one of the oldest booking plugins for WordPress, and the ratings show that it hasn't slowed down with quality development over the years. The core plugin is free and comes with most of the features an average small business would need. However, you can upgrade to one of the many larger business plans, starting at around $60 for one website. After that, the pricing is way too confusing. If you go to the pricing page you'll find five plans for Single Sites, five plans for Developer Sites, and five plans for MultiSite.
Along with the pricing confusion, the sales website isn't all that easy to understand. I typically recommend users uses install the core plugin and see if it fits their needs–since it's truly a powerful plugin, but it hurts your head trying to figure out which features come with which plan.
Anyway, some of the primary features to expect from the Booking Calendar plugin include automated email notifications for when users make their bookings and need reminders. One unique tool is the ability to set a timeframe open for a certain number of days. This way, you can accept several double bookings and then turn it off to decide who you should accept into that timeframe. I especially enjoy how the calendar shows the number of available, booked, and pending dates on the frontend for one month.
In addition, the Booking Calendar plugin integrates with tons of outside sites and calendar apps.
Main Reasons It's One of the Best WordPress Booking Plugins
Besides Google Calendar, this plugin supports syncing with third-party sites like Airbnb, TripAdvisor, and Booking.com.
The Booking Calendar plugin works in widgets for easy placement in sidebars.
Multiple languages are supported for reaching out to customers in other countries.
Showing your unique availability is rather flexible, with options for blocking out certain times and dates throughout the year.
Some color customization is available, but the best styling capabilities appear when you use your own CSS.
8. Amelia
The Amelia plugin is a simple to use yet powerful automated booking specialist, working 24/7 to make sure your customers can make appointments and pay online or offline. This plugin is available free of charge, suitable for small business. For larger businesses, there is a paid version with a lifetime license of just $59, 6 months of extremely responsive support is included, and if you need support beyond this period, you can extend the support for a small fee. If you want all your employees, types of services, extra services with integrated paying methods at one place – Amelia Pro is perfect for you.

Amelia has various built-in functions for the fixed lifetime price, like no other on the market. It provides SMS notifications which allow you to be in instant touch with your customers and employees, and Google Calendar Synchronization let your employees keep track of all appointments in their own Google calendar, to mention a few. It has a nice neat, and modern design both on back-and a front-end. Its design is customizable, so it matches your website design like an integral part of it, added with a simple shortcode.
Main Reasons It's One of the Best WordPress Booking Plugins
Keeps your customers and employees notified and reminded of their appointments in real-time with SMS notifications.
You can add multiple employees with custom working hours and days off.
Special Days support – configure specific dates or date ranges with a different schedule.
2-Way Google Calendar Integration for each employee.
WooCommerce integration.
Multiple services and service categories, Service Extras.
Multiple business locations.
Graphs and diagrams for business performance KPIs.
Adding coupons for a discount, easily made within the plugin.
All of this without paying for extra add-ons, fully included into a single lifetime license.
9. Booking Calendar – Appointment Booking System
It may come as no surprise that some of these booking plugins have similar names. As with the previous plugin listed at #7, this one is also called Booking Calendar. Luckily, they also added the "Appointment Booking System" tag to make it easier to differentiate. The core plugin is free and offers many features for you to get started. For instance, it provides unlimited booking forms and widgets for reservation calendars. It's also rather flexible for customizations, with options for changing the date formatting, adjusting the reservation fields, and much more.
The Pro Version is worth looking into as well, since it only costs $60 to add a full payment system for one website. You can also get a more advanced booking system without payments for $30. Some others things you receive with the paid version include the following:
Editable reservations.
Discount tools.
Options for minimum and maximum days reserved.
A ReCaptcha to prevent spam.
Potential for multiple site licenses depending on your plan.
The interface is a bit more rigid than some of the competition, so I tend to see this plugin as something that's best for internal corporate use. After all, the free version already gives you support for unlimited calendars and if you're only using it within your company there's probably no need to accept payments for the reservations.
Regardless, I do enjoy the clarity and size of the booking calendar, seeing as how the number of availabilities are shown on each day, with excellent color coding and plenty of calendar space. The calendar module also works well if you're trying to customize without any limitations. No, it's not the most modern-looking calendar, but you can add as many custom fields as you want and include FAQ information, reservation details, and add-ons for your services.
Main Reasons It's One of the Best WordPress Booking Plugins
The booking calendar is extremely easy to implement, and the frontend interface is large and simple to walk through.
There are several price points for flexibility, but many companies that don't need payment processing can get everything they need for free. Furthermore, the actual pricing plans are quite affordable.
Unlimited booking calendars are available in every plan.
With a simple upgrade, you gain access to editable reservations, a payment system, and an option for discounts.
You can still upgrade your overall feature-set without paying even more money for a payment system.
Flexibility is the key with the Booking Calendar – Appointment Booking System. It's filled with customization features and options for adding as many unique fields as you want.
10. Appointment Booking Calendar
The Appointment Booking Calendar plugin features two unique elements. First of all, it's one of the only WordPress booking plugins with a free PayPal integration. There's a premium version, but that's only if you want the option to remove the PayPal link and get some other features like coupons. The Professional version goes for $49.99.
Another reason The Appointment Booking Calendar plugin stands out is because it's mainly used for showing an available set of time slots as opposed to an entire calendar of choices. A calendar is still revealed on your website, but one of the primary features is to cross off the days that aren't available and show the times that work best for you.
Overall, the free version looks unique compared to much of the competition on this list. You receive a built-in Captcha, availability verifications, and a multi-page calendar for people to scan the entire year.
Notifications and confirmations are sent out to both the user and admin, while you can also configure your calendars by importing a CSV or Excel file. In terms of the interface and design, the backend is easy to understand and manage your appointments. The frontend isn't exactly the most contemporary look and feel, but you get to begin designing with three prebuilt templates. After that, custom CSS is the main route you'll have to take to adjust the way your calendar appears online.
Main Reasons It's One of the Best WordPress Booking Plugins
This is one of the only WordPress booking plugins with a free PayPal integration. It just sends customers to a PayPal checkout, but it still does the trick.
The features for clearing out unavailable dates and times makes this plugin rather flexible when it comes to showing customers your actual availability.
You also receive a Captcha in the free version.
The plugin has been translated into dozens of languages for use all over the world.
The multi-page calendar means that several months can be shown to your customers at once.
If activated, users are able to book several time slots in one sitting. For instance, a doctor's office might want to offer this to patients with recurring appointments.
Along with CSV and Excel imports, calendar imports can be pulled from places like Outlook and Google Calendar.
11. Team Booking
As you may have noticed, most of the WordPress booking plugins are pretty affordable, even when you opt for the premium versions. Ideally, everything would be free, but in general, most companies require a premium version for those added features. That's one of the reasons we like the Team Booking plugin, since it comes in at a low $28 price tag, and you can connect with PayPal or Stripe for payment processing.
The Team Booking plugin packs plenty of features comparable to the best alternatives on the market. This solution provides three built-in formats, one with a regular frontend booking calendar, another for unscheduled services (like support tickets,) and a third for upcoming events that updates your Google Calendar. The calendars are modern in their appearance, and the form builder is flexible for adding multiple fields and collecting your customer data with ease.

You can even incorporate maps that pop up whenever a customer wants to reserve a time slot.
The feature list is difficult to cover completely, but overall, the majority of tools you would need are packed into the plugin. I wouldn't recommend this booking plugin if you'd like to customize using code. But it's an excellent solution with all of the built-in features needed for those who don't know anything about coding.
Main Reasons It's One of the Best WordPress Booking Plugins
Maps are integrated into the forms for when you need to send people to a location.
The forms are modern and beautiful, with minimal steps and large fields.
You can choose between event, appointment, or unscheduled booking forms.
The pricing is some of the best you can find for a premium booking plugin.
The Team Booking plugin integrates with your Google Calendar.
You're able to separate schedules based on however many employees or service providers you have. For instance, a customer support team might have varied schedules.
Along with PayPal, you can accept payments through Stripe.
12. Hotel Booking
The WordPress Hotel Booking plugin by MotoPress is a powerful reservation system for building and managing a hotel or property rental website. The plugin allows accepting online reservations, creating real-time availability calendars for each accommodation, handling online payments, automatically synchronizing booking calendars with popular OTAs etc.
You are able to list and describe your accommodations or rooms, optionally add extra service packages or facilities that will be available for reservation as well. Setting flexible price rates such as seasonal prices or refundable/non-refundable rates, weekly or monthly rates and variable pricing (varying the price depending on the length of stay or the number of guests) is also ensured by the plugin.
Hotel Booking by MotoPress allows site admin to manage incoming reservations on the back end and set preferable confirmation mode for them: admin can either confirm the bookings manually or oblige the guests to confirm their reservations by email or via payment. Available payment gateways: PayPal, 2Checkout, Stripe, Braintree, Beanstream, Pay on Arrival.
Main Reasons It's One of the Best WordPress Hotel Booking Plugins
Two-way iCal auto synchronization with external booking platforms to exchange booking calendar data and avoid overbookings.
Email notifications with booking details, booking confirmation/cancellation notes and other important messages for both admin and guests.
Reserving an unlimited number of accommodations during one booking session.
Integration with WooCommerce Payments add-on for obtaining more payment gateways.
Categorizing your accommodations by any parameter (e.g. location, price range, etc.), thus enabling advanced search for them.
Creating discount coupons with monetary value or percent-off ones.
Hotel Booking demo availability to test both the backend admin area and front-end performance.
Broad knowledge base of detailed and instructive video tutorials.
13. Salon Booking System
The Salon Booking System plugin is a tool designed to answer to the daily needs of salons owners, barber shops, hairdressers, beauty centers, nails styling parlors, and similar business. This plugin could be a great solution for those professionals that deliver their services upon reservation.
It has been equipped with a full set of notifications and reminders options using email and SMS. An integration with WhatsApp is under beta testing phase. It's fully integrated with Google Calendar in a way that the reservations received from the website are automatically published on the calendar of the business owner. Even the salon's assistants can be notified of the upcoming reservations in many ways, email, SMS, and even through their Google Calendar.
Salon owners can add reservations from the plugin back-end calendar or simply using their Google Calendar account. Salon Booking System is equipped with many other features, among them there is an advanced discount system that allows the creation of coupon codes or discounts automatically applied when specific conditions are met during the reservation process.
This plugin is equipped with a set of shortcodes that will save a lot of time on content editing as they will pull out all the information about the salon services, the assistants and the reservations calendar.
Main Reasons It's One of the Best WordPress Salon Booking Plugins
It's incredibly easy to set up and manage.
Unlimited booking rules to represent the real salon timetable.
Two-way synchronization with Google Calendar.
Ready to process online payments, full and partial, with PayPal and Stripe. Many other payments gateway can be used buying a dedicated add-on.
Full control over the look and feel of the booking form.
Translated in more than 20 languages.
Equipped with a whole set of APIs.
Has the ability to collect feedback from customers.
Personal account page for customers.
Includes a reports section to control salon trends.
Which of the Best WordPress Plugins Should You Go With?
This may seem like a substantial amount of information to consume. So, if you're still undecided about which booking plugin is right for you, take a look at some of our recommendations below to narrow down your decision.
If you like WooCommerce and want the best value – Shoot for WooCommerce Bookings.
For a slightly more affordable booking plugin for WooCommerce – Check out the WooCommerce Appointments plugin.
If you're already using Easy Digital Downloads for eCommerce or you just want one of the simplest booking tools out there – Consider EDD Bookings.
If you'd like a beautiful interface and lots of features for someone who doesn't want to custom code  – Bookly is a great choice.
If you're interested in syncing to other calendars besides Google Calendar – Consider the Appointment Booking Calendar by BirchPress.
For one of the simplest, yet beautiful booking calendars – Look into Booked.
If you want to sync with unique third-party websites like Airbnb and Booking.com – Look into the Booking Calendar plugin.
When trying to make an internal scheduling calendar without a payment system – Consider the Booking Calendar – Appointment Booking System.
If trying to integrate with PayPal for free – Try out the Appointment Booking Calendar plugin.
For when you're interested in a premium product with a lower price tag – Take a look at the Booking or Amelia plugin.
Run a hotel – Look no further than the Hotel booking plugin by MotoPress.
Run a salon – The Saloon Booking System plugin is probably going to be your best bet.
Hopefully, both of our longer and shorter reviews have helped you hone in on the right booking plugin. If you have any questions about the best WordPress booking plugins, share your thoughts in the comments below!
Subscribe Now
10,000 successful online businessmen like to have our content directly delivered to their inbox. Subscribe to our newsletter!